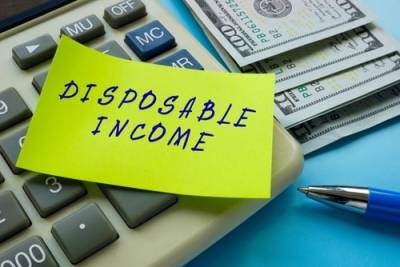 If you are considering filing for bankruptcy, you have multiple options. Chapter 13 bankruptcy may be the preferred choice in situations where you want to avoid the loss of your assets or where you wish to avoid foreclosure and maintain ownership of your home. In a Chapter 13 bankruptcy, a repayment plan will be created, and you will make ongoing payments toward this plan for several years. If your income is below the median income in your state, your repayment plan will last for three years. If your income is above the median, you will be required to make payments for five years. The amount you will be required to pay will be based on your disposable income. However, the process of calculating your disposable income can be complicated, and you will need to understand the factors that may affect the amount you will pay and your ongoing financial concerns.
How Disposable Income Is Calculated
Disposable income is the money that you have left over after you pay your essential living expenses. You should be able to make sure you will have sufficient financial resources to support yourself and your dependents during a Chapter 13 bankruptcy. After calculating the amount you earn and setting aside reasonable amounts that are necessary to meet your own needs and those of your family, the remaining amount may be put toward your Chapter 13 repayment plan.
...