Carrollton Bankruptcy Lawyer
Carrollton Bankruptcy Lawyers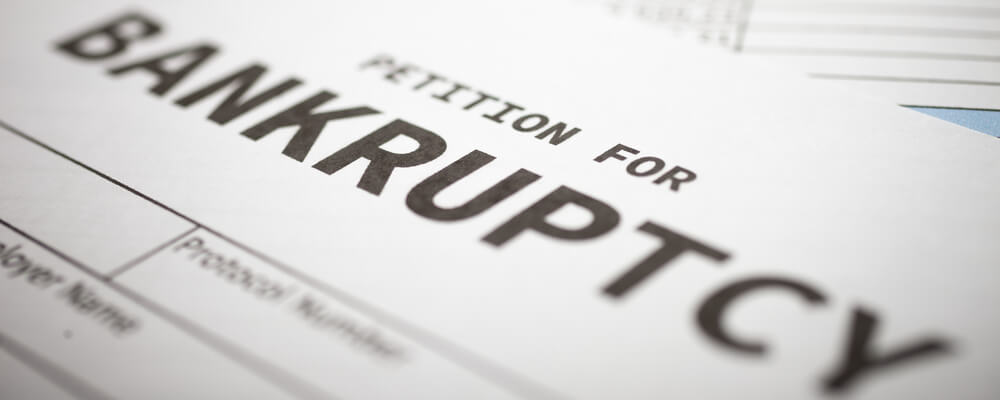 Achieve Financial Freedom with Knowledgeable Texas Bankruptcy Attorneys
If you are struggling with large, unmanageable debts, or if you have experienced financial problems that have affected your ability to pay what you owe, you may want to look at your options for receiving debt relief through bankruptcy. The attorneys at Acker Warren P.C. can assist you through the process and help you achieve a new financial beginning.
The Various Forms of Bankruptcy
At Acker Warren P.C., our lawyers have extensive knowledge of bankruptcy law and a great deal of experience handling three common types of bankruptcy: Chapter 13, Chapter 7, and Chapter 11. Providing relief to individual debtors, families, and businesses who are struggling with debt is our mission.
Chapter 13 Bankruptcy: If you have a stable income but cannot manage monthly payments, and your debt is continuing to increase, Chapter 13 bankruptcy might be the appropriate choice for you. Also known as "reorganization" or the "wage earner's plan," this form of bankruptcy enables you to design a repayment plan customized to your specific financial situation.
Chapter 7 Bankruptcy: If you have experienced significant financial hardship and lack the resources to fully repay your debts or formulate a successful repayment plan under Chapter 13, you may consider Chapter 7 bankruptcy. In this type of bankruptcy, nonexempt assets may be sold to partially repay creditors before discharging most unsecured debts such as medical expenses or credit card bills. However, in nearly every case, debtors who file for Chapter 7 do not own significant assets, and they can use exemptions to ensure that they will not be required to turn over the assets they do own.
Chapter 11 Bankruptcy: This chapter primarily focuses on providing businesses that have significant debts with the opportunity for reorganization. The goal is to create a viable plan that allows a business to pay off creditors over time while remaining operational.
Debt Settlement
If you are struggling with an overwhelming amount of debt and do not want to file for bankruptcy, our attorneys at Acker Warren P.C. can help explore debt settlement as an alternative option. This process entails negotiations with your creditors to decrease the total amount owed, often by paying a lump sum settlement. We have the extensive experience and negotiating skills necessary to reach favorable settlement agreements on your behalf.
Loan Modifications
For homeowners facing foreclosure because they are unable to make mortgage payments, loan modification could be a viable solution. At Acker Warren P.C., our team will collaborate with you and your lender to modify the terms of your loan agreement with the potential to lower monthly payments, making them more financially manageable based on your current situation.
Best Practices for Negotiating With Creditors
Our attorneys can help you take the correct steps when negotiating debt settlement or loan modification agreements. During this process, we can:
Understand your financial situation: Before entering into negotiations with a creditor, it is crucial that you have a clear understanding of your finances. We will assess your income, expenses, assets, and debts and determine how much money you can realistically afford to allocate toward repaying your debts.
Compile documentation: This may include evidence showing that you have experienced financial hardship or any extenuating circumstances that may have contributed to your inability to repay your debts. We can help you gather relevant documents such as medical bills, job loss notifications, or divorce decrees.
Contact creditors: If you anticipate having difficulties meeting repayment obligations, or if you foresee potential financial challenges ahead, it is often a good idea to contact creditors as soon as possible. We can speak with creditors on your behalf, showing that you are making a good-faith effort to find a resolution.
Offer a reasonable repayment plan: We can work with you to propose a realistic repayment plan that meets both your needs and the expectations of creditors. Options such as lowering interest rates, extending payment terms, or reducing monthly payments for a specific period may be available. By presenting a well-thought-out proposal, we can help you demonstrate your commitment to resolving the debt while showing consideration for finding mutually beneficial solutions.
Contact Our Carrollton, TX Bankruptcy Lawyers Today
Financial difficulties can be very stressful and overwhelming, but you do not have to go through this situation alone. At Acker Warren P.C., our experienced bankruptcy attorneys are here to examine your individual situation and offer personalized solutions tailored specifically to your needs. We will ensure that your best interests are represented throughout the legal process. To schedule a free consultation and begin the process of regaining your financial independence, contact us at 817-752-9033.