Euless, TX Bankruptcy Lawyer
Euless, TX Bankruptcy Lawyer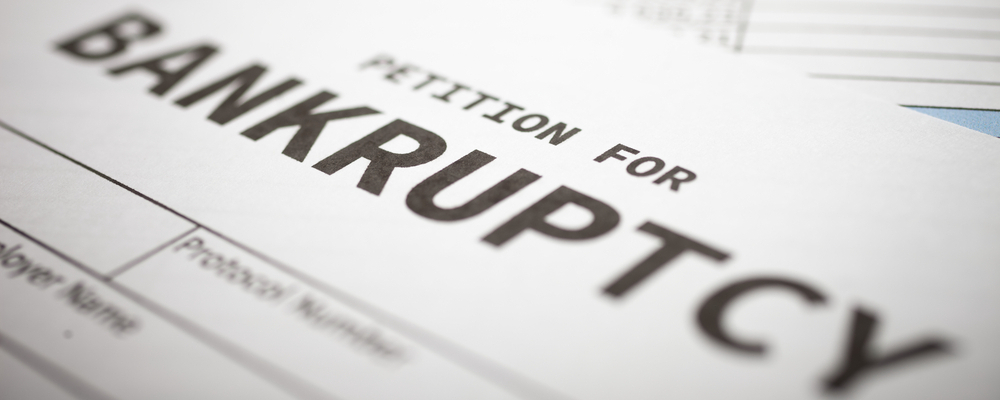 What is Bankruptcy?
Bankruptcy is a legal process that allows individuals or businesses to seek relief from overwhelming debt. In Euless, Texas, residents and business owners who find themselves struggling with debt-related issues may consider filing for bankruptcy as a way to regain control of their finances. However, it is important to understand the legal issues that can affect bankruptcy cases before making this decision.
Types of Bankruptcy
In the United States, there are several types of bankruptcy filings available under federal law. The most common types for individuals include Chapter 7 and Chapter 13 bankruptcy.
Chapter 7: Also known as "fresh start" bankruptcy, Chapter 7 will allow many debts to be eliminated completely. This type of bankruptcy typically lasts three to six months, and it will allow for the discharge of most unsecured debts.
Chapter 13: Referred to as "reorganization" bankruptcy, Chapter 13 involves creating a repayment plan to pay off certain debts over three to five years. Individuals can keep their assets while catching up on missed payments over time.
Businesses may also file for bankruptcy if they are encountering financial difficulties that affect their ability to pay the debts they owe. While Chapter 7 bankruptcy may be an option in cases where a business will be closing, most business owners opt for Chapter 11 bankruptcy, which will require them to submit a plan that will reorganize their operations and ensure that they will be able to operate successfully in the future. Small businesses may be able to use a subset of Chapter 11 bankruptcy that is commonly known as Chapter 5 bankruptcy, which may provide a more streamlined bankruptcy process.
The Automatic Stay
Filing for bankruptcy triggers an automatic stay, which provides immediate protection from creditors' collection efforts. Once you file for bankruptcy in Euless, Texas, the automatic stay goes into effect and prohibits creditors from pursuing any further action against you (with a few exceptions) until your case has been resolved or dismissed.
Creditor Harassment
If you have experienced incessant calls from creditors demanding payment, or if you have faced threats of wage garnishment or lawsuits due to unpaid debts, filing for bankruptcy will put an end to creditor harassment immediately after the automatic stay is in place. Creditors will no longer be able to contact you or take legal action against you without first obtaining permission from the bankruptcy court. If creditors violate the automatic stay, they may face consequences, and an attorney can help you understand how to address this issue while protecting your rights and financial interests.
Property Exemptions
One of the most significant concerns for individuals considering bankruptcy is how it will affect their assets. Texas has specific exemption laws that allow residents to protect certain types and amounts of property from creditors during a Chapter 7 bankruptcy.
The exemptions available under Texas law include:
Homestead: Up to 10 acres in a city or town (or up to 100 acres if outside a city or town) can be protected under the homestead exemption. This exemption will generally apply to your primary residence.
Vehicles: A debtor can exempt one motor vehicle per licensed household member.
Personal property: Bankruptcy filers are entitled to select specific personal property items they would like to exempt up to $50,000 (if single) or $100,000 (if married).
Pensions and retirement accounts: Your pension plans and individual retirement accounts (IRAs) will generally be exempt from being taken by creditors during bankruptcy proceedings.
Filing Requirements
To file for bankruptcy in Euless, Texas, you must meet certain requirements set forth by federal law. These requirements include completing mandatory credit counseling within 180 days before filing your petition and attending a debtor education course after filing but before receiving a discharge.
Court Proceedings
A crucial part of the bankruptcy process involves appearing in court when necessary. However, most bankruptcy cases will not require you to appear before a judge unless there are issues or disputes that need resolution. Your attorney will help prepare and file the necessary documents on your behalf and attend any required meetings with creditors. Your involvement in court proceedings will primarily involve attending a meeting of creditors (which is known as the 341 meeting), where you will answer questions under oath from the appointed bankruptcy trustee assigned to oversee your case.
Speak to an Experienced Euless, TX Bankruptcy Attorney
If you are contemplating filing for bankruptcy, you can seek assistance from a reputable bankruptcy attorney in Euless, Texas. At Acker Warren P.C., we focus on helping individuals like yourself overcome financial challenges by providing legal advice tailored specifically to your needs. Our team has extensive experience handling multiple types of bankruptcies, and we can provide you with guidance throughout every step of the process, ensuring that you will be able to discharge your debts successfully. Contact us today at 817-752-9033 to schedule a free consultation.