Apply Now For The Chance to Win
At the law firm of Acker Warren P.C., we have dedicated our practice to helping people get a fresh start for themselves and their families. Acker Warren hopes to help first-time college freshmen to find a fresh start, too. We understand that education is expensive, and we hope that the Acker Warren Fresh Start Scholarship helps students get one step closer to achieving their goals.

Twice a year our Arlington, Texas firm provides two awards, each worth $1,000, to students who are starting their college careers.

To contact us, please reach out to our team at: sserddA liamE wohS.
The deadline for our Fall 2024 scholarship is May 22, 2024.
Who Can Apply?
Eligible students for the Acker Warren Fresh Start Scholarship meet the following requirements:
You are a freshman attending college this upcoming semester.
You are currently or will be enrolled in an accredited college or university for Fall 2024.
You are at least 17 years of age.
Ready to Apply?
When you are ready to apply for our scholarship, please include the following information:

Contact information

Professional headshot (.JPEG)

Proof of enrollment (PDF or .docx)

Essay of approximately (PDF or .docx)
500-1,000 words
Use the essay to answer the question below:
How will obtaining a college education help you to start fresh? How does starting fresh benefit you, and what may be some of the drawbacks?
Choosing Our Winner…
After the deadline, it will take our scholarship team approximately one month to review all applications and select the winner. We review each application diligently and consider the following evaluation criteria to determine the best applicant:

Did the applicant meet
all criteria
and provide all requested information?

Is the applicant's writing
creative, organized, and of high quality?

Does the essay
fully answer the prompt
and meet the required word count?
Acker Warren Fresh Start Scholarship Awardees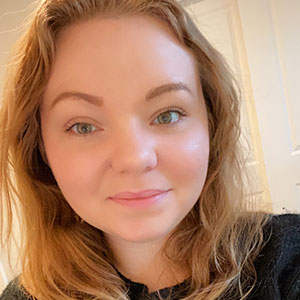 Fall 2023 Winner - Ashten Green
Our team at Acker Warren P.C. is proud to name Ashten Green as a winner of our $1000 Fresh Start Scholarship. Ashten recently started her undergraduate studies at Southern New Hampshire University.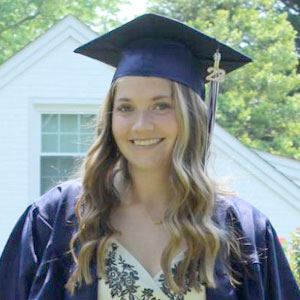 Fall 2023 Winner - Madison Ann Cofer
For the Fall 2023 semester, Acker Warren P.C. has selected Madison Ann Cofer as one of the award winners of our Fresh Start Scholarship. As an undergraduate student at Roanoke College, Madison plans to pursue a career as an oral surgeon.
View Past Winners
Contact Our Team!
Feel free to contact our team via email at sserddA liamE wohS. Please note that our scholarship team is only available during working hours. Please refrain from reaching out via phone or contact form.
We encourage you all to apply well in advance of the deadline, and we are happy to help you with any issues you may encounter.