Grand Prairie Bankruptcy Lawyer
Grand Prairie Bankruptcy Attorney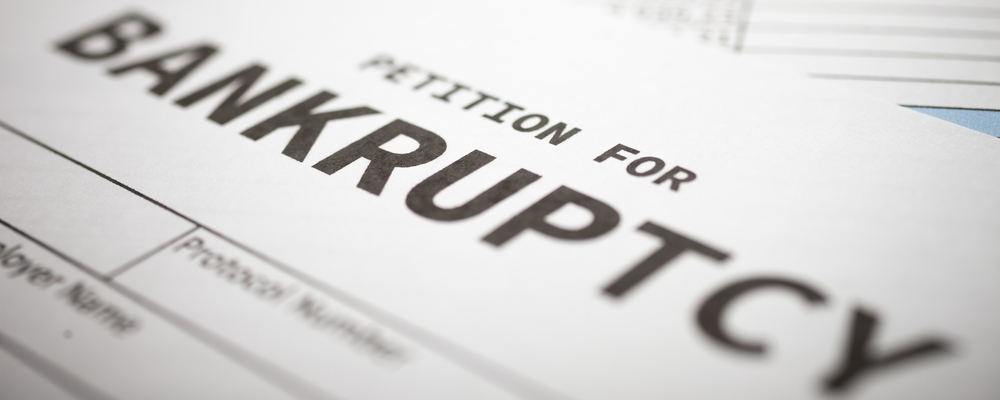 Lawyers for Bankruptcy Solutions in Grand Prairie, Texas
If you are facing overwhelming debt and financial hardship, it may be time to consider filing for bankruptcy. However, navigating the complex world of bankruptcy law can be challenging without proper guidance. As you address debt-related issues in Grand Prairie, Texas, an experienced attorney can make all the difference in ensuring that you can achieve the best possible outcome for your financial future. Acker Warren P.C. can provide the legal help you need during the bankruptcy process, and we will make sure you understand your options and are prepared to take steps to reduce or eliminate your debts.
The Benefits of Hiring a Bankruptcy Attorney
While it is possible to file for bankruptcy on your own, doing so has significant risks. Reasons why it is important to have a bankruptcy lawyer on your side include:
Experience and knowledge: At Acker Warren P.C., our attorneys help clients who are burdened by debts they are struggling to repay. We have extensive knowledge of federal and state bankruptcy laws, and we stay current with any changes or updates that may affect debtors. This knowledge allows us to provide accurate advice based on your specific situation.
Understanding state exemptions: Texas has specific exemptions that may allow you to keep most or all of your assets during a Chapter 7 bankruptcy. Our knowledgeable attorneys are familiar with these exemptions and other state-specific rules followed during bankruptcy proceedings. By working with an experienced lawyer who is familiar with local laws in Grand Prairie, you improve your chances of protecting your assets.
Creating a repayment plan: If you plan to pursue Chapter 13 bankruptcy, you will be required to create a repayment plan in which you will make payments toward some of your debts over three or five years. Our lawyers can ensure that all appropriate factors are considered when establishing a repayment plan that will be based on the disposable income available to you.
Guidance throughout the bankruptcy process: Filing for bankruptcy involves numerous complicated legal procedures and paperwork. Our knowledgeable attorneys will guide you through each step of the process, ensuring that everything is completed correctly and on time. We will help you gather all required financial documents, prepare and submit forms, and provide you with representation in court proceedings.
Advocating for your interests: Attorneys Sean Acker and Brandon Warren know how to present your case effectively before a judge or trustee. We will develop compelling arguments on your behalf while presenting evidence-backed information about your financial situation.
Creditor negotiations: When you work with Acker Warren P.C., you can eliminate harassment from creditors, as they will be required to communicate directly with us instead of contacting you directly. We can handle negotiations with creditors, ensuring that your rights are protected and advocating on your behalf in any settlement discussions.
Protection from errors and omissions: Simple mistakes in your bankruptcy paperwork could have serious consequences, potentially leading to the dismissal of your case dismissal. Our experienced bankruptcy attorneys will help you avoid these pitfalls by carefully reviewing all documentation before it is filed with the court.
Financial guidance: Our skilled bankruptcy attorneys not only understand the legal aspects of filing for bankruptcy, but we can also provide valuable financial guidance. We can help you explore alternatives to bankruptcy if applicable, evaluate eligibility requirements for different forms of debt relief, make sure you understand the potential tax implications of filing for bankruptcy, and offer strategies for rebuilding your credit after the process is complete.
Contact Our Grand Prairie Bankruptcy Attorneys
If you are considering filing for bankruptcy or have questions about your options for debt relief in your unique circumstances, do not hesitate to seek professional legal advice. At Acker Warren P.C., our team of skilled bankruptcy lawyers is dedicated to helping individuals like you achieve financial freedom and receive a fresh start. We are well-versed in bankruptcy law, and we will evaluate your case thoroughly, providing personalized solutions tailored to meet your specific needs.
To schedule a complimentary consultation with one of our experienced bankruptcy lawyers, contact us at 817-752-9033. Do not let overwhelming debt control your life any longer – take the first step toward a brighter future by contacting Acker Warren P.C. today.