Bedford Bankruptcy Lawyer
Bedford, TX Bankruptcy Lawyer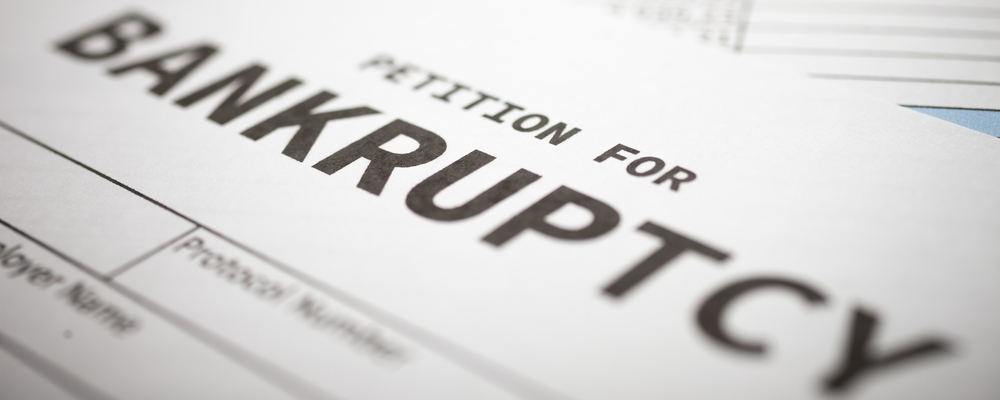 Your Trusted Bedford, TX Bankruptcy Attorney
If you are facing overwhelming debt and financial hardship in Bedford, Texas, you may be considering bankruptcy as a way to regain control of your finances and start fresh. Bankruptcy is a legal process that allows individuals and businesses to eliminate or restructure their debts. However, navigating the complex bankruptcy laws and procedures can be challenging without the guidance of an experienced attorney. At Acker Warren P.C., we are here to help individuals, families, and business owners in Bedford and the surrounding areas file for bankruptcy and address debt-related issues.
Chapter 7 Bankruptcy
Chapter 7 bankruptcy, often referred to as "fresh start" bankruptcy, is a common form of bankruptcy for individuals who are seeking financial relief. Unlike other types of bankruptcy that may involve lengthy repayment plans or the reorganization of debts, Chapter 7 allows for the discharge of most unsecured debts.
At Acker Warren P.C., our experienced bankruptcy lawyers can help you determine if you qualify for Chapter 7, guide you through the means test that assesses your income and expenses, and ensure that you maximize your exemptions to protect your assets. We will also handle the necessary paperwork, represent you in court, and advocate for your best interests throughout the process.
Chapter 13 Bankruptcy
If you have a steady income and are able to repay some of your debts over time, Chapter 13 bankruptcy may be a viable option. Also known as "reorganization bankruptcy," Chapter 13 allows you to create a repayment plan that spans three to five years. This plan consolidates your debts and allows you to make affordable monthly payments to a bankruptcy trustee, who then distributes the funds to your creditors.
Our experienced Chapter 13 bankruptcy attorneys can help you develop a feasible repayment plan based on your income and expenses. We will negotiate with your creditors to reduce interest rates and eliminate penalties, ensuring that your plan will be fair and manageable. Additionally, our team will handle all the necessary paperwork, represent you in court, and provide ongoing guidance and support throughout the repayment period.
Chapter 11 Bankruptcy for Businesses
When a business is struggling with overwhelming debt and financial challenges, Chapter 11 bankruptcy provides an avenue to restructure debts while continuing business operations. This type of bankruptcy allows businesses to develop a comprehensive reorganization plan that outlines how they will repay creditors over time. By taking advantage of Chapter 11 bankruptcy, businesses have the opportunity to renegotiate contracts, reduce their debt burden, and ultimately improve their financial stability.
Filing for Chapter 11 bankruptcy can be a complex and intricate process. It is crucial for business owners to seek the guidance of a highly experienced bankruptcy attorney. At Acker Warren P.C., our team is well-versed in Chapter 11 bankruptcy, and we can provide invaluable assistance throughout every step of the filing process, including creating a sound reorganization plan that meets all applicable legal requirements and aligns with the best interests of the business.
During this challenging time, our attorneys will work closely with a business owner to thoroughly analyze their current financial situation. This analysis evaluates assets, liabilities, income streams, expenses, and overall viability.
Loan Modifications and Foreclosure Defense
In addition to bankruptcy, our attorneys can also assist with other debt-related legal issues, including negotiating loan modifications and defending against the loss of a home to foreclosure. If you are struggling to make your mortgage payments, we can negotiate with your lender to modify the terms of your loan, potentially reducing your monthly payments and helping you avoid foreclosure. We can also help you explore alternatives to foreclosure, such as loan forbearance, short sales, or a deed in lieu of foreclosure. We will review your mortgage documents, assess the legality of the foreclosure proceedings, and represent you in court if necessary.
Contact a Bedford, Texas Bankruptcy Lawyer
Dealing with overwhelming debt can be incredibly stressful, but you do not have to face this situation alone. The bankruptcy attorneys at Acker Warren P.C. in Bedford, TX are here to help you navigate the complexities of bankruptcy law and guide you toward a brighter financial future. We have extensive experience in Chapter 7, Chapter 13, and Chapter 11 bankruptcy cases, as well as loan modifications and foreclosure defense.
Our dedicated team will work closely with you to understand your unique situation, develop a personalized strategy, and provide compassionate support throughout the bankruptcy process. We will ensure that your rights are protected and your best interests are represented at every step along the way to debt relief. If you are ready to take control of your financial future, contact us at 817-752-9033 to schedule a free consultation. Let us help you find the debt relief you deserve.