Arlington Divorce and Bankruptcy Attorney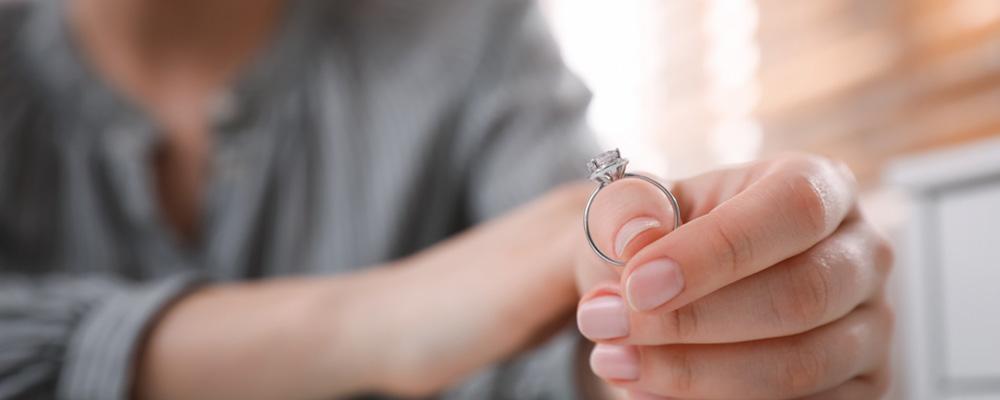 Tarrant County Bankruptcy Lawyers for Those Getting Divorced
Couples who are facing divorce often have debt problems. Unfortunately, the process of dividing assets and debt during a divorce can be a lengthy and complex process. It can also place one or both parties at risk for home foreclosure, repossession, wage garnishment, and creditor harassment. Once the upcoming life changes are factored in, many couples decide that bankruptcy may be their best—and maybe their only—viable option. However, few realize just how critical timing can be when divorce and bankruptcy are imminent.
At Acker Warren P.C. in Arlington, TX, our skilled bankruptcy lawyers have more than 20 years of combined legal experience. We understand how divorce can affect the bankruptcy process and vice versa. If you are facing insurmountable debt and the end of your marriage at the same time, we are equipped to help you determine the best course of action toward getting the fresh start you deserve.
The Relationship Between Bankruptcy and Divorce
Because marital debts and assets are often intertwined, the timing of bankruptcy can greatly impact how income, property, debt, and assets are divided during divorce proceedings. Moreover, bankruptcy treats income, assets, and debt differently, depending on whether the couple is married or divorced. Other factors, such as child custody, child support, spousal support issues, and many other considerations, must also be taken into account when deciding how to time bankruptcy and divorce proceedings.
Filing for Bankruptcy First
If you and your spouse are on good terms, and there are no impeding safety or custody issues, there may be some benefits to filing joint bankruptcy prior to finalizing your divorce. You will only have to pay for one bankruptcy filing fee, which can save you both on court fees. Because most of the marital assets are likely to be liquidated, and the majority of debts are likely to be discharged during the bankruptcy process, the divorce's division of assets and debts might be less complex.
Keep in mind, however, that there may be disadvantages to filing for bankruptcy first. If, for example, you and your spouse cannot pass the means test for Chapter 7 bankruptcy before your divorce and choose to file for Chapter 13 bankruptcy instead, both of you will be held responsible for completing the repayment plan. In instances where income may be drastically reduced after the divorce, this could be especially problematic for both parties. Another potential issue is that a divorce cannot be finalized until the bankruptcy has been discharged or the bankruptcy court grants permission for the divorce proceedings to continue. For some, this delay could be detrimental to the physical, financial, or emotional well-being of one or both parties. In these instances, along with many others, it may be best to file bankruptcy individually, after the divorce has been finalized.
Filing for Divorce First
Although filing for bankruptcy separately results in a separate filing fee for each party, the assets, debts, and income of each are no longer intertwined. This could be a more favorable option if one or both parties can qualify for a complete discharge of their debts under Chapter 7 bankruptcy by filing separately, but would only qualify for Chapter 13 in a joint filing. Those who are in a domestic violence situation, or have a complex child custody, spousal support, or child support situation, may also have an improved overall outcome if they finalize their divorce before filing for bankruptcy. Keep in mind that you should consult with both your bankruptcy lawyer and divorce attorney before making any final decisions about how to proceed.
Speak With Experienced Bankruptcy and Divorce Lawyer
Whether you need assistance in deciding how you should resolve your debt and marital issues, or have recently divorced and need a fresh start, Acker Warren P.C. can provide you with quality legal advice. Our experienced and compassionate bankruptcy attorneys care about your financial future and will carefully examine the details of your situation. Contact our office to schedule your free initial consultation by calling 817-752-9033. We proudly serve clients in Arlington, Parker, Wise, Fort Worth, Dallas County, Parker County, Tarrant County, and the rest of North Texas.