Arlington Medical Debts Attorney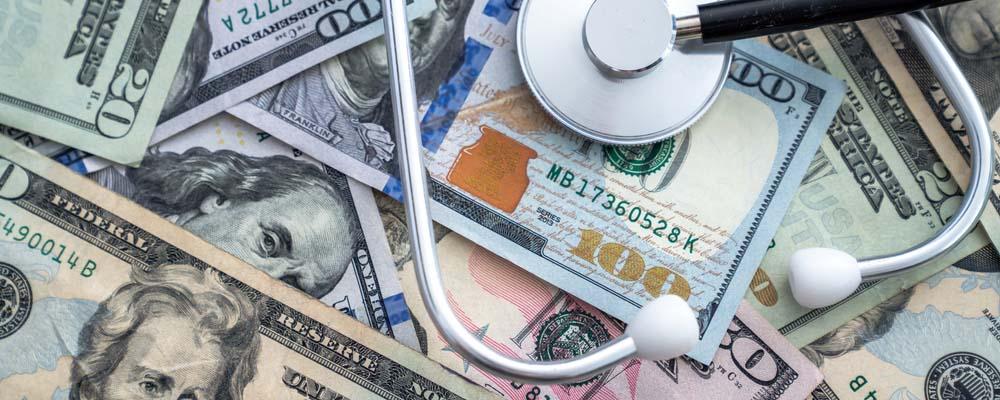 Lawyers for Medical Debt Relief in Tarrant County
Recent changes by the federal government have helped more people obtain medical insurance coverage, but many Americans still struggle to pay for basic medical care. In some instances, it could be that they are still unable to afford health insurance. Others, who may have insurance, may not be able to meet their co-pays and deductibles, so they avoid visiting the doctor. Both scenarios translate to millions of Americans who are still financially unprepared for a medical emergency.
At Acker Warren P.C., we are all too familiar with the ways in which medical debt can affect individuals and families. We know that overwhelming financial obligations can have a dramatic impact on all aspects of a person's life, and we know how hard it can be to deal with. If you are facing insurmountable medical debt, we can help you explore your available avenues for relief, including the possibility of filing for bankruptcy protection.
Illnesses and Accidents Happen
No one plans to fall ill suddenly with a severe medical condition, and it is impossible to predict an accident that changes everything. Yet, these scenarios happen to thousands of people each and every day. If these individuals are unprepared, uninsured, or underinsured at the time, they may very well find themselves deep in a mountain of medical debt. At best, it could take them months or years to find a way out, but for those who are extremely ill or injured, that mountain may never be moved.
To make matters even more difficult, those who are struck with a sudden illness or accident may have missed time from work, or they may be unable to work due to medical restrictions. They may fall behind on other payments, such as their mortgage or vehicle payment, and become at risk for repossession or home foreclosure. Unpaid bills may start to go into collections, which can lead to creditor harassment and other negative actions from creditors. All the while, they are struggling to pay for the medical care they desperately need but cannot afford. Thankfully, there are solutions that debtors can use to get their financial lives back on track. Filing for bankruptcy is one of those options.
Medical Bills and Bankruptcy
When you file for bankruptcy, your debts are divided into different categories. Medical bills are generally considered unsecured debt, which places them in the same category as credit card debt. It is important that you understand this categorization process and how it will affect your financial future since Chapter 7 bankruptcy and Chapter 13 bankruptcy each handle unsecured debt very differently.
In most cases, Chapter 7 bankruptcy completely discharges all unsecured debts. Chapter 13, on the other hand, places your unsecured debt into a repayment plan. The creditor (your medical providers) will generally receive a portion of the original total amount under this plan. This typically makes Chapter 7 more desirable for those with excessive medical bills, but not everyone is eligible for Chapter 7 protection. Chapter 13 may be a viable option for these individuals since the criteria is less restrictive, but their unsecured debt must not exceed the limits set by the courts.
Get Skilled Assistance with Your Medical Bankruptcy Case
At Acker Warren P.C., our compassionate bankruptcy attorneys understand just how stressful medical bills and excessive debt can be. Dedicated to helping you get your life back on track, we can examine your current financial situation and help you determine if bankruptcy may be the right medical debt solution for you. Contact our office to discuss your situation with one of our skilled lawyers today. Call 817-752-9033 for a free consultation. We serve individuals and families in Arlington, Fort Worth, Parker, Wise, Tarrant County, Parker County, Dallas County, and the rest of North Texas.