Arlington Chapter 7 Bankruptcy Attorney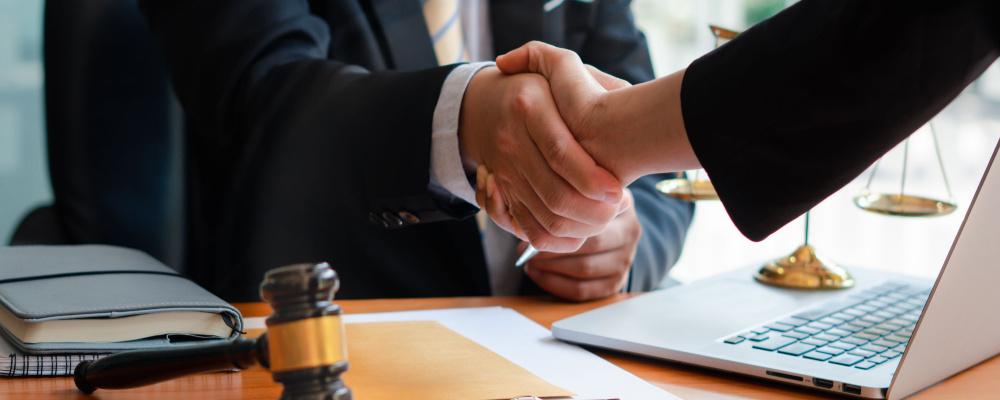 Arlington Chapter 7 Bankruptcy Lawyer Serving Tarrant County
At Acker Warren P.C., we represent people and businesses who need Chapter 7 bankruptcy to secure relief from debt. We actively help our clients permanently eliminate a wide range of debts, including but not limited to debts related to credit cards, payday loans, signature loans, medical bills, utility bills, judgments, and deficiency balances due to a repossession or foreclosure.
In many cases, our clients find that filing Chapter 7 bankruptcy is the cheapest, easiest, and most effective way to resolve their debt problems. Attempting to settle unsecured debts or pay them through consolidation programs can be extremely burdensome to your financial and emotional well-being. The good news is that Chapter 7 bankruptcy can give you a fresh start by eliminating debts quickly and cost-efficiently, and our attorneys are here to help you do so.
What Is Chapter 7 Bankruptcy?
Chapter 7 bankruptcy is often referred to as "straight" bankruptcy or "the fresh start bankruptcy". It is sometimes called the "liquidation" bankruptcy because non-exempt assets might be liquidated to partially pay for your debt (i.e. boats, second home, valuable art, or coin collection). Thankfully, Texas has very debtor friendly exemption laws that protect almost all of your assets, making it rare for a Chapter 7 debtor to have any non-exempt property that will be liquidated. The moment you file for a Chapter 7 bankruptcy, the bankruptcy will issue an automatic stay to stop all collection activities and proceedings from continuing. The stay will also affect wage garnishments and pending repossessions while your case is progressing. Any creditor who wishes to continue their efforts—including those related to repossessions, foreclosures, or evictions—must obtain permission from the bankruptcy court before they can continue. Creditors who continue to hassle you could face sanctions by the court.
As part of the Chapter 7 bankruptcy process, you will be required to participate in a creditors' meeting, accompanied by your attorney, during which you must answer simple questions under oath about your finances, debts, and the filing. It is very rare for creditors to actually attend this hearing. If you currently have secured debt like a mortgage or an auto loan and you wish to keep your home or your car, you have the option to complete a reaffirmation agreement with the lender. Whether you reaffirm the debt or not, you will continue to make your normal contracted payments to the lender and keep your property. When the Chapter 7 process is complete, all of your eligible debts will be discharged by the bankruptcy court. It is important to remember that certain debts, including child support, student loans, and employee tax obligations, cannot be discharged through bankruptcy.
Do I Qualify for Chapter 7 Bankruptcy?
Qualification for a Chapter 7 is largely based on your income. For the most part, below-median income debtors automatically qualify for Chapter 7 bankruptcy. An above-median income debtor may qualify as well, and qualification will generally be based on your gross income minus your allowable expenses. Our attorneys can help with this assessment, usually through a quick phone consultation.
Will I Lose Any of My Assets?
When you file for Chapter 7 bankruptcy, you will be assigned a bankruptcy trustee who will review your case and determine which of your assets, if any, could be sold to satisfy your debt. Most Chapter 7 debtors are able to keep most, if not all, of their assets, including their homes. This is because Texas has very strong exemption laws that protect the property of most debtors. In Texas, debtors may also elect to use Federal Exemptions, which, in some circumstances, protects your property even better than the Texas exemption laws do. Some examples of non-exempt property that debtors may be forced to liquidate in a Chapter 7 bankruptcy include airplanes, boats, rare coin collections, fine art, or expensive jewelry. Our attorneys can help you assess if you have any non-exempt property and will work with you to protect it if at all possible.
Call 817-752-9033 for a Free Consultation
To learn more about our firm and how we can help you file for Chapter 7 bankruptcy protection, contact our office. Call 817-752-9033 to schedule a free consultation and case review with an attorney from Acker Warren P.C. today. We serve clients in and around Arlington, Fort Worth, Wise, Parker, Dallas County, Tarrant County, and the surrounding areas.