Colleyville Bankruptcy Lawyer
Colleyville Bankruptcy Lawyers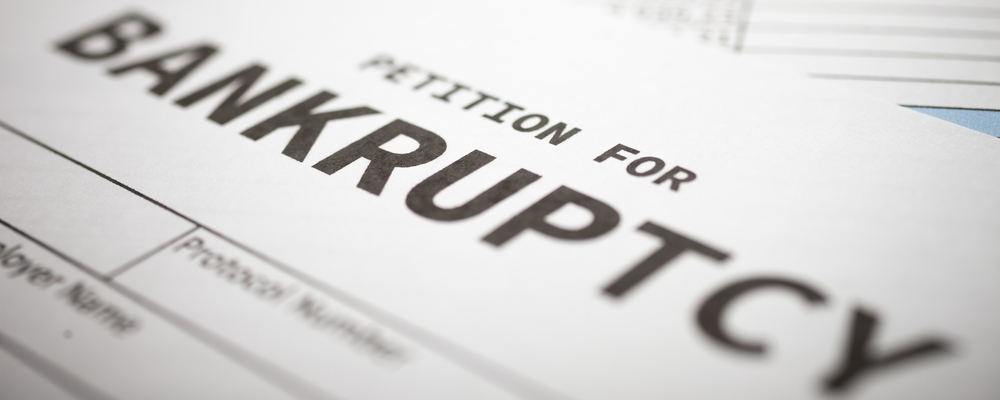 Experienced Debt Attorneys in Colleyville, TX
Filing for bankruptcy and addressing debt-related issues can be a complicated and overwhelming process. Fortunately, an experienced, knowledgeable bankruptcy lawyer can help you navigate through the intricacies of bankruptcy law and achieve debt relief while avoiding the loss of your home or other assets. By understanding the various options available under bankruptcy law, you can take steps to achieve a fresh start financially. At Acker Warren P.C., we can provide the legal help you need in these situations, ensuring that you will be able to avoid financial problems in the future.
Debt Relief Without Turning Over Assets
Many people fear that filing for bankruptcy means they will have to give up some or all of their assets to satisfy their debts. However, this rarely happens when individuals and families seek to discharge their debts through bankruptcy. At Acker Warren P.C., our experienced lawyers can help you explore different bankruptcy options and select the path that will provide you with the debt relief you need while ensuring that you can maintain ownership of your assets.
When filing for bankruptcy as an individual or family, you will generally have two options:
Chapter 7 bankruptcy: Commonly referred to as "fresh start" bankruptcy, Chapter 7 allows eligible individuals to eliminate unsecured debts, which may include credit cards or medical expenses, within a few months after filing. While the bankruptcy laws state that a debtor's assets may be seized and liquidated during a Chapter 7 case, there are exemptions that protect many types of assets. In Texas, exemptions can be used to avoid the loss of a home, vehicles, personal belongings, retirement accounts, and more. By using these exemptions, you will most likely be able to complete a Chapter 7 bankruptcy without losing any assets.
Chapter 13 bankruptcy: This type of bankruptcy will involve the creation of a repayment plan in which some or all of your debts will be paid off over three to five years. If you choose Chapter 13, you can keep your property, and your disposable income will be used to pay the amounts owed to creditors. Your repayment plan can provide you with the opportunity to make up past-due payments on secured debts such as a home mortgage, and it will also allow for the discharge of unsecured debts once all payments have been made.
The highly skilled and experienced attorneys at Acker Warren P.C. can provide you with invaluable guidance as you file for bankruptcy. We will help you determine the most suitable type of bankruptcy to pursue based on your financial circumstances and goals. Through a comprehensive evaluation of your individual situation, our dedicated legal professionals can offer personalized advice that is tailored to meet your unique needs. By considering factors such as income, assets, and different types of debts, we can help you make well-informed decisions about how to achieve your financial goals.
Crafting a Repayment Plan
If you are considering Chapter 13 bankruptcy, creating a repayment plan is a crucial step in the process. Our bankruptcy lawyers will help you carefully assess your income, expenses, and debts to develop a realistic and effective repayment plan that satisfies the court's requirements.
When crafting a Chapter 13 repayment plan, several factors need to be considered:
Disposable Income: The amount of income left over after you have paid essential expenses will be used to determine the monthly payment that will be made. Disposable income will consist of the funds remaining after deducting living expenses such as rent/mortgage payments, utilities, groceries, and transportation from your monthly income.
Prioritizing Debts: Debts must be prioritized correctly within the repayment plan. Some debts might qualify for full payment while others may receive partial payment or no payment at all based on their priority under bankruptcy law. Our attorneys can make sure your repayment plan will be structured correctly so that there will be no disputes about whether creditors received appropriate payments.
Court Approval: Once the initial repayment plan has been created, it must be submitted to the court for approval. Our lawyers can ensure that all necessary information is filed accurately and on time, and we can address any concerns that may be raised by a bankruptcy trustee or creditors.
Contact Our Colleyville, TX Bankruptcy Lawyers
If you are facing overwhelming debt in Colleyville, the skilled attorneys at Acker Warren P.C. can assist you as you take steps toward financial freedom. Whether you choose Chapter 7 or Chapter 13 bankruptcy, we will provide personalized guidance to ensure you meet all of your legal requirements, and we will make sure all legal procedures are completed correctly. With our support, you can achieve the debt relief you are looking for.
To learn more about how we can help you file for bankruptcy or to discuss other alternatives that may be available, please contact us at 817-752-9033. We will provide you with a free consultation, and we will work with you to resolve your debt-related concerns so that you can maintain ongoing financial security.