Roanoke Bankruptcy Lawyer
Roanoke Bankruptcy Lawyers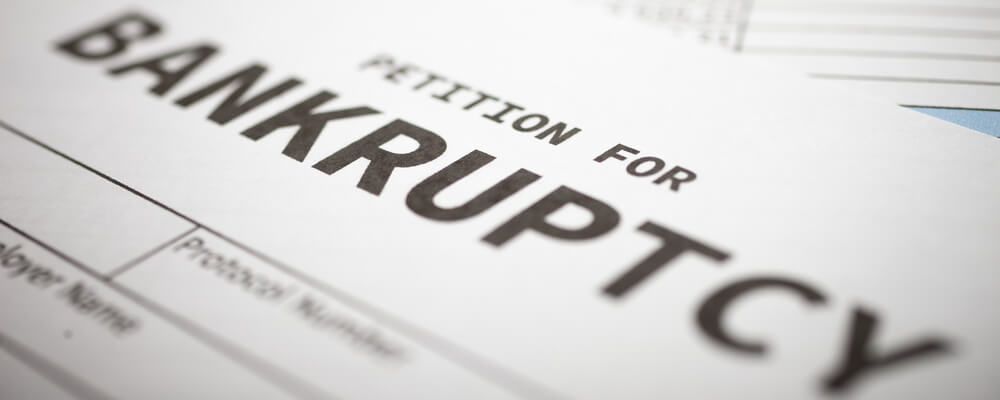 Comprehensive Bankruptcy and Debt Solutions in Texas
Facing large debts and the possibility of bankruptcy can be an overwhelming and frightening experience. However, it is important to remember that you are not alone in this journey. At Acker Warren P.C., our bankruptcy attorneys provide assistance for individuals and businesses who are seeking debt relief. We provide dedicated, compassionate legal counsel, ensuring that debtors understand their options and are prepared to resolve financial issues successfully.
The Different Types of Bankruptcy
Chapter 13 Bankruptcy: If you are an individual who is struggling with debt, but you want to keep your assets while restructuring your payments over time, then Chapter 13 bankruptcy may be the right path for you. The attorneys at Acker Warren P.C. will guide you through every step of the process, from assessing your eligibility to file to creating a viable repayment plan based on your income. We understand the complexities involved in disposable income calculations and other aspects of Chapter 13. Our team ensures that all necessary documents are prepared accurately and filed promptly, leaving no room for delays or complications in the process. In addition, we can provide personalized guidance when negotiating with creditors to obtain favorable repayment terms.
Chapter 7 Bankruptcy: This type of bankruptcy generally involves the liquidation of non-exempt assets to pay debts under court supervision, and it allows outstanding debts to be discharged. However, the vast majority of people who file for Chapter 7 do not own extensive assets, and they can make use of exemptions to avoid being required to turn over any assets. Our skilled attorneys excel at navigating this type of bankruptcy efficiently while minimizing any adverse impact on our clients' personal lives or professional reputations. We ensure that exemptions are used correctly in accordance with the applicable state and federal laws. We also work diligently to address complex issues such as the means test, which determines whether an individual qualifies for Chapter 7 bankruptcy. Drawing on our experience, we can proactively address potential challenges to ensure a smooth and efficient bankruptcy process.
Chapter 11 Bankruptcy: For businesses or high-income individuals seeking to reorganize their finances while continuing to operate, this type of bankruptcy can provide effective solutions. Our experienced attorneys have in-depth knowledge of the extensive requirements, complexities, and strategic advantages of Chapter 11. We understand that a successful reorganization requires a careful analysis of assets, liabilities, revenue streams, and creditor claims, among other factors. Our team will work closely with a business owner to develop a sound plan to restructure debts while protecting valuable assets and negotiating favorable terms with creditors. Our goal is to help a business emerge from Chapter 11 stronger than ever, with a reduced debt burden and improved financial stability.
Tax Issues and Bankruptcy
Navigating tax issues during bankruptcy can be a complicated process. Failing to handle these issues appropriately may lead to unexpected consequences or missed opportunities for debt relief. At Acker Warren P.C. we provide guidance for our clients on how state and federal taxation laws may impact their bankruptcy cases. Our experienced attorneys are well-versed in helping clients analyze tax-related implications during pre-bankruptcy planning or crafting strategies after filing. We work to help our clients achieve the maximum benefits under applicable tax laws. By leveraging our knowledge, you can gain comprehensive insights into various tax issues that may affect the bankruptcy process, minimizing any surprises or hurdles along the way.
Repossessions
Repossession is a legal process that allows creditors to take back property secured by a loan or lease agreement when the borrower fails to make timely payments. If you are considering bankruptcy as a means of addressing your financial difficulties, it is important to understand how this may affect repossession proceedings and what options may be available to protect your assets. The attorneys at Acker Warren P.C. are well-versed in these matters, and we are ready to help you determine how you can avoid losing your property.
Contact Our Roanoke, TX Bankruptcy Lawyers Today
If you require assistance with navigating Chapter 13, Chapter 7, or Chapter 11 bankruptcy, do not hesitate to contact us at 817-752-9033 for more information. Reach out to us today to schedule a free consultation. We are here to provide legal services tailored specifically toward your unique circumstances, helping you regain control over your financial future.