North Richland Hills Bankruptcy Lawyer
North Richland Hills, TX Bankruptcy Lawyer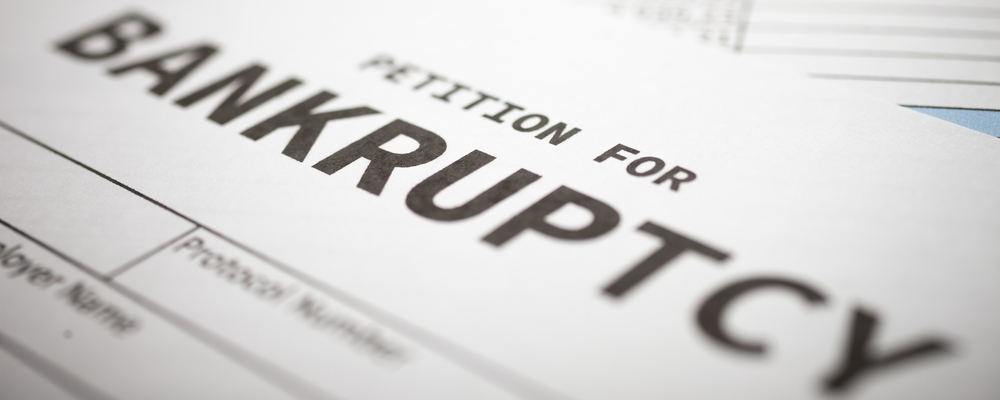 Navigating Bankruptcy in North Richland Hills, Texas
Dealing with large debts can be very stressful. If you have encountered financial problems and are struggling to pay the debts you owe while also paying for necessary expenses, if you are being harassed by creditors, or if you are facing the threat of foreclosure, bankruptcy could be the solution to your problems. Bankruptcy provides debtors with the ability to reorganize or eliminate their debts, providing them with a fresh start. At Acker Warren P.C., we can provide you with legal help and representation during the bankruptcy process, ensuring that you take the right steps to receive relief from your debts.
Chapter 7 Bankruptcy
Chapter 7 bankruptcy, also known as the "fresh start" bankruptcy, may be used by individuals and businesses who are unable to repay their debts. In these types of claims, non-exempt assets are sold by a court-appointed trustee, and the proceeds are used to make payments to creditors who hold outstanding debts. However, nearly everyone who files for Chapter 7 in North Richland Hills will be able to use exemptions to keep all of their assets, and by eliminating their debts, they will be able to move on to a more positive financial future.
At Acker Warren P.C., our experienced North Richland Hills attorneys can assist with the Chapter 7 process and ensure that your interests are protected. We will help you gather all necessary financial documents for filing the petition accurately and on time. Additionally, we will represent you at required hearings and negotiate with creditors on your behalf.
Chapter 13 Bankruptcy
If you have a regular income but still struggle with debt payments, Chapter 13 bankruptcy may offer a viable solution for managing your financial obligations. Also known as "reorganization" or "wage earner's plan," Chapter 13 allows individuals with steady incomes to create an affordable repayment plan over three to five years.
Attorneys Sean Acker and Brandon Warren can help determine if Chapter 13 is right for you based on your specific circumstances. We will work closely with you to analyze your finances thoroughly and create an achievable repayment plan that addresses all of your obligations while protecting your assets.
Chapter 11 Bankruptcy
Chapter 11 bankruptcy is generally focused on assisting businesses by allowing them to restructure their debts while remaining in operation. This type of bankruptcy provides a more flexible and comprehensive approach, offering business owners the opportunity to remain in control as they make the necessary adjustments for financial sustainability.
It is crucial for business owners facing financial distress in North Richland Hills, Texas to consult with our experienced Chapter 11 bankruptcy attorneys. We will analyze your business's financial situation, guide you through the complex legal process of reorganization, and help develop a feasible plan that maximizes your chances of success.
Loan Modifications and Foreclosure Defense
Besides representing individuals and businesses seeking bankruptcy relief, our experienced attorneys are well-versed in debt management and other related legal issues. If you are struggling to keep up with mortgage payments due to unforeseen circumstances such as medical expenses or loss of income, our attorneys can negotiate loan modifications with your mortgage lender.
Our attorneys can also provide vital assistance if you are facing foreclosure proceedings. We will fight for your rights throughout the foreclosure process and ensure that all necessary procedures are followed by the lender. In some cases, we may identify errors made by creditors or other strategies that could potentially halt or delay foreclosure proceedings. We will do everything we can to help you avoid the loss of your home, and if necessary, we can help negotiate a short sale or deed in lieu of foreclosure.
Consult Our Skilled North Richland Hills Bankruptcy Attorneys
If you are looking at your options for filing for bankruptcy, or if you need help negotiating loan modifications or defending against foreclosure actions in North Richland Hills, it is crucial to seek guidance from an experienced attorney who understands the intricacies of bankruptcy law. At Acker Warren P.C., we focus on helping individuals and business owners navigate through these challenging situations.
Our knowledgeable team will provide personalized attention backed by years of experience representing clients facing various types of debt-related issues. We will evaluate your specific situation, explain your available options, and guide you toward the best course of action. Whether you require assistance with Chapter 7, Chapter 13, or Chapter 11 bankruptcy, or if you need to address loan modifications, foreclosure, or other debt-related matters in North Richland Hills, we are here to help.
Contact us today at 817-752-9033 to schedule a free, confidential consultation and take the first step toward regaining control of your financial future.