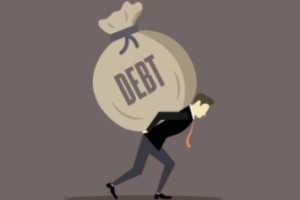 People who are seeking relief from debt have the option to declare bankruptcy. Depending on their overall financial situation, most individuals will file either Chapter 7 or Chapter 13 bankruptcies to stop debt collection and have their debts discharged. However, there are certain types of debts that cannot be discharged through the bankruptcy process, known as non-dischargeable debts. If you are overwhelmed with debt and considering filing for bankruptcy, even if the majority of your debt appears to be non-dischargeable, an experienced attorney can help you explore your options.
Texas Bankruptcy Non-Dischargeable Debts
There are several types of non-dischargeable debts, or debts that cannot be wiped out when you file for bankruptcy. These debts include:
Student loan debt – Student loan debt is often a source of significant debt. Loans which are government-funded or guaranteed educational loans are usually non-dischargeable. However, in cases where the debtor can show that repayment would cause them undue hardship, they may be dischargeable.

...