Arlington Repossessions Attorney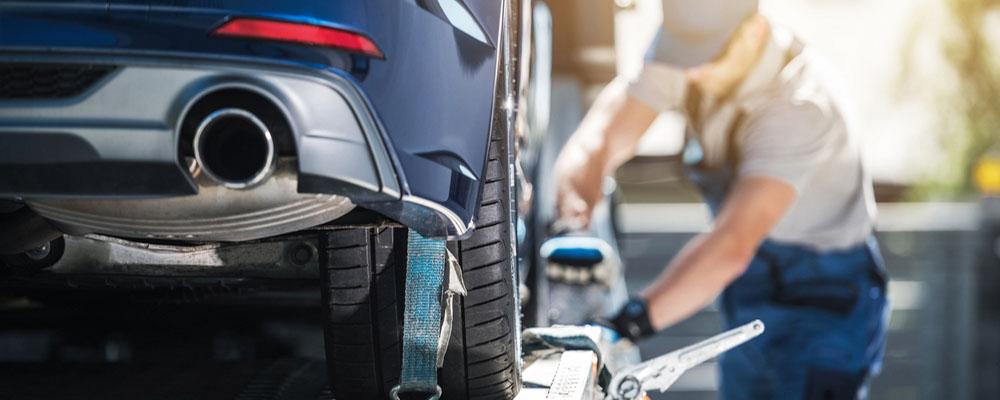 Lawyers in Tarrant County for Stopping Repossessions Through Bankruptcy
When you purchase property, including any type of vehicle, on credit and fail to keep up with the monthly payments, the lender has the legal right to repossess the property. If you are currently behind on your car payments or the payments on any other type of secured loan and you are worried about a repossession, filing for bankruptcy protection could offer a solution.
At the law office of Acker Warren P.C. in Arlington, TX, we work hard to help our clients navigate the process of bankruptcy while protecting the property they need to live their lives and provide for their families. We know how difficult it can be to manage a debt crisis and the possibility of having your vehicle repossessed. Our lawyers have more than 20 years of bankruptcy law experience, and we are prepared to put our knowledge to work in getting you the fresh start you deserve.
Repossession and Bankruptcy Protection
Federal law provides that anyone who files for bankruptcy protection is entitled to an immediate and automatic stay on all debt collection activities. This includes repossession efforts, as long as the collateral property has not yet been repossessed. The automatic stay applies regardless of which type of bankruptcy you decide to file.
Filing for Chapter 7 bankruptcy, in most cases, is only likely to delay the inevitable. Repossession efforts must stop for the duration of your bankruptcy proceedings, but the lender can resume such efforts once your bankruptcy is settled. It may be possible to negotiate a reaffirmation agreement, but Chapter 7 bankruptcy does not guarantee such an agreement. For this reason, Chapter 13 bankruptcy is usually the best long-term solution.
When you file for Chapter 13 bankruptcy, you can usually keep your vehicle and any other secured property. If your vehicle has been repossessed in the last ten days, our attorneys will work to get your vehicle back by filing a Chapter 13 bankruptcy action. Filing under Chapter 13 means that you will enter into and abide by a payment plan that will last from three to five years. All of your eligible debts will be included in the payment plan, including secured debt related to auto loans. Once you complete the payment plan, the remainder of your eligible debt will be discharged, allowing you a financial fresh start.
Getting Your Finances Organized
Each type of bankruptcy is intended to address different categories of debt and different financial situations. That is why it is so important to work closely with a qualified and experienced bankruptcy lawyer from Acker Warren P.C. Our team will sit down with you, analyze your financial situation, and help you determine which type of bankruptcy will best suit your needs. If Chapter 13 is the best option, we will work with you in developing a debt repayment strategy that fits within your budget and allows you to stay in your home and keep your car. Our top priority is getting you the debt relief you deserve.
Call 817-752-9033 Today
If you are worried about your car or other assets being repossessed because you are struggling to stay on top of all of your debt, the team at Acker Warren P.C. is here to help. Contact our office to schedule a free consultation and case review with one of our attorneys today. Use our online contact form or call 817-752-9033 for an appointment. Our firm serves individuals, families, and businesses throughout North Texas, including in Tarrant County, Parker County, and Dallas County.