Tarrant County Bankruptcy Attorney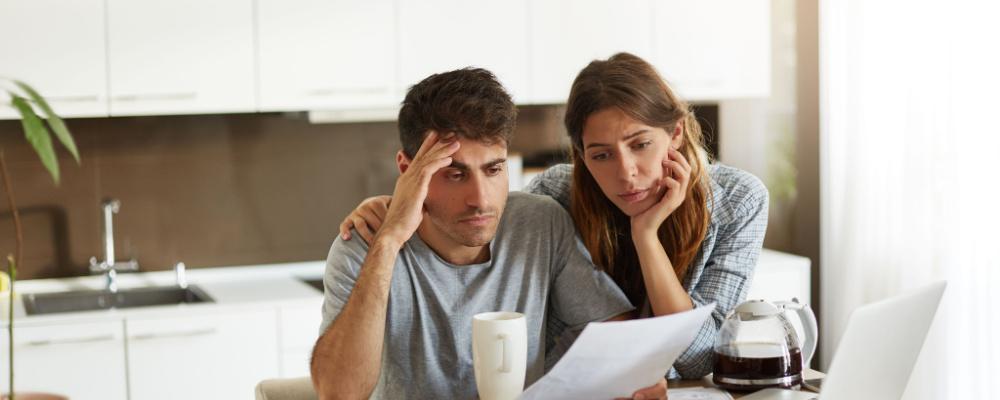 Lawyers in Tarrant County Helping People Explore Debt-Relief Options
A financial crisis can happen to virtually anyone at any time for a wide variety of reasons. Maybe you lost your job, got divorced, or had a health-related problem, and your finances spiraled out of control. Even if you just got behind a little at a time and now credit card debt has taken over your life, it may be possible to get a fresh start by filing for bankruptcy. For many people, "bankruptcy" is a dirty word and should be avoided at all costs. The reality, however, is that bankruptcy can be a valuable tool in putting your financial life back together.
At Acker Warren P.C., we understand that filing for bankruptcy could allow you to clear most or all of your debt, including tax debts owed to the Internal Revenue Service (IRS). Our lawyers have a great deal of bankruptcy experience, and we are equipped to help individuals, families, and business owners get on the path toward financial stability through bankruptcy. We offer compassionate, cost-efficient direction before, during, and after the bankruptcy process.
Fort Worth Lawyers for All Types of Bankruptcies
Bankruptcy proceedings are governed by Title 11 of the United States Code, commonly referred to as the U.S. Bankruptcy Code. There are several different types of bankruptcy, and each is addressed in a separate chapter of the Bankruptcy Code. Most consumers and business owners who file for bankruptcy will do so under Chapter 7, Chapter 11, or Chapter 13. (Bankruptcy is also available under Chapter 9 for municipalities, Chapter 12 for "family farmers" or "family fishermen," and Chapter 15 for those with substantial foreign debts.)
The legal team at Acker Warren P.C. has the knowledge and experience to help you decide which chapter is best for your situation. Each type of bankruptcy offers a different set of advantages, challenges, and eligibility criteria. We will assist you in analyzing your situation to determine which chapters you qualify for and which one will be the most beneficial for your future. Contact us today for more information about:
Chapter 7 Bankruptcy: As the most basic and most common form of bankruptcy, Chapter 7 discharges debts by means of a process through which the non-exempt assets of an individual or business are liquidated and distributed to creditors. Due to debtor friendly exemption laws in Texas, very few of our clients have to give up any property when filing for Chapter 7 bankruptcy.
Chapter 11 Bankruptcy: Chapter 11 is a reorganization bankruptcy, during which debts are reorganized in a plan proposed to creditors, but the individual or business will remain in control of their assets. This option is most common for businesses that wish to remain open and recover from their debts.
Chapter 13 Bankruptcy: This type of bankruptcy is a reorganization bankruptcy for individuals and is not available for most businesses. Chapter 13 is often used by those looking to avoid foreclosure on their homes and to repay their debts over time.
Credit Counseling and Debt Restructuring: In some cases, bankruptcy may not be an option, but we will help you explore other avenues for eliminating debt and getting back on your feet.
Creating a Better Future
If you are facing a debt crisis, the last thing you need is another person lecturing you about your finances. At our firm, we know that bad things happen to good people all the time, and you are more than your balance sheet. We treat every client with kindness, compassion, and dignity as we look for long-term solutions that eliminate debt and create a more positive future.
To learn more about our firm and our approach to bankruptcy, contact our office. Call 817-752-9033 for a free consultation today. Our firm serves individuals, families, and businesses in Arlington, Fort Worth, Parker, Wise, Tarrant County, Dallas County, and throughout North Texas.