Aledo Bankruptcy Lawyers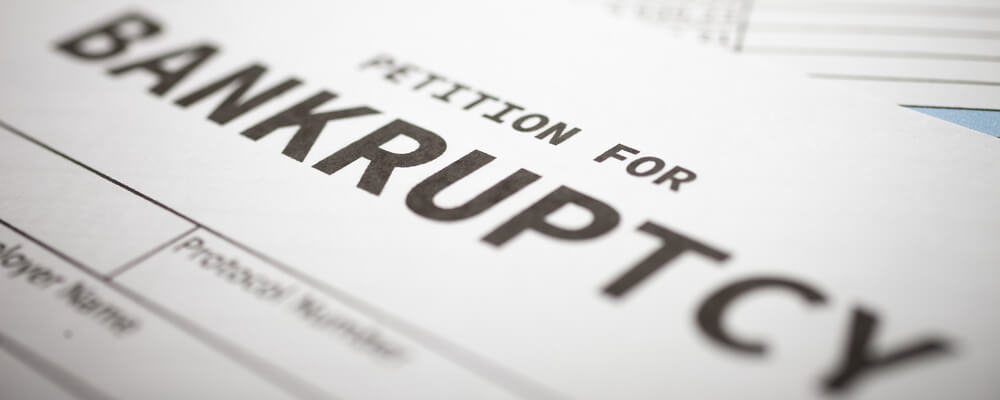 Empower Your Financial Future with Our Experienced Texas Bankruptcy Attorneys
If you are facing overwhelming debt and financial hardship, filing for bankruptcy may be a viable solution to help you regain control of your finances. At Acker Warren P.C., our experienced attorneys are ready to assist you with any type of bankruptcy case you are dealing with. We understand the complexities of bankruptcy law, and we will work diligently to guide you through the process, providing you with personalized advice tailored to your unique situation. We will advocate for your best interests throughout the bankruptcy process.
Types of Bankruptcy
Chapter 7 Bankruptcy: This is often referred to as a "fresh start" because it allows individuals or businesses who cannot afford to pay their debts to have most of their unsecured debts discharged. In Chapter 7, a trustee is appointed by the court to oversee the sale of certain non-exempt assets. The proceeds from these sales are used to pay some of the debts owed to creditors according to the priority rules outlined in the Bankruptcy Code. However, it is very uncommon for assets to be seized and sold during the bankruptcy process, as most Chapter 7 filers do not own many assets of value, and exemptions are usually available to protect the assets they do have. Once the Chapter 7 bankruptcy process is complete, eligible debts can be discharged. This form of bankruptcy provides debtors with a fresh start by eliminating the requirement to repay most unsecured debts, which may include credit card bills and medical expenses. However, certain types of debt, including student loans or child support payments, typically cannot be discharged through Chapter 7.
Chapter 11 Bankruptcy: This option is typically used by businesses that need time and assistance to restructure their financial affairs while continuing to operate. It allows a debtor to create a plan that reorganizes its debts and the structure of the company while maintaining control of its assets and operations. A key feature of Chapter 11 bankruptcy is that it allows businesses with significant debt burdens but valuable assets to retain control and continue operations while negotiating a repayment plan with creditors. The debtor proposes a plan that outlines how it will reorganize its debts, reduce expenses, increase revenues, and repay creditors over time. Once approved by the bankruptcy court, the debtor's proposed plan becomes legally binding on all parties. Chapter 11 bankruptcy provides an opportunity for businesses to stabilize their financial affairs.
Chapter 13 Bankruptcy: This form of bankruptcy is designed for individuals who have a steady income and who can pay off some of their debt obligations over time. It allows individuals to retain ownership of their assets while catching up on missed payments through an affordable single monthly payment made directly to the court-appointed trustee. In Chapter 13 bankruptcy, a person must propose and follow a repayment plan that lasts three or five years, depending on their circumstances. During this time, they will make regular payments that are distributed among creditors according to priority rules established under Chapter 13 guidelines. This form of bankruptcy protects individuals from collection efforts during the repayment period as long as they stay current on payment obligations outlined in their approved plan. Upon successful completion of the repayment plan, any remaining eligible debts may be eligible for a discharge.
Loan Modifications
In addition to assisting clients with various types of bankruptcies, Acker Warren P.C. also offers guidance regarding loan modification matters associated with filing for bankruptcy. A loan modification involves adjusting the terms of an existing mortgage or loan agreement between a borrower and lender to make monthly payments more manageable. Our attorneys can review your financial situation and negotiate with your lender on your behalf to help you secure more favorable terms, such as lower interest rates or extended repayment periods.
Divorce and Bankruptcy
At Acker Warren P.C. we have experience in representing clients who are going through a divorce and filing for bankruptcy. By coordinating efforts between the firm's bankruptcy lawyers and a person's family law attorney, we can help navigate the complex legal landscape when these two issues intersect. In situations where individuals are divorcing while also facing significant debts, matters related to property division can become intertwined with bankruptcy proceedings. Our attorneys will evaluate your unique circumstances, advocate for your interests, and develop a plan that mitigates potential financial pitfalls associated with both divorce and bankruptcy.
Contact Our Aledo, TX Bankruptcy Lawyers Today
We understand that dealing with overwhelming debt can be incredibly challenging. At Acker Warren P.C., we are here to offer you guidance, support, and the knowledge needed to make informed decisions regarding your financial future. Contact us at 817-752-9033 or fill out an online contact form to schedule a free consultation today.