Grapevine Bankruptcy Lawyer
Grapevine Bankruptcy Lawyers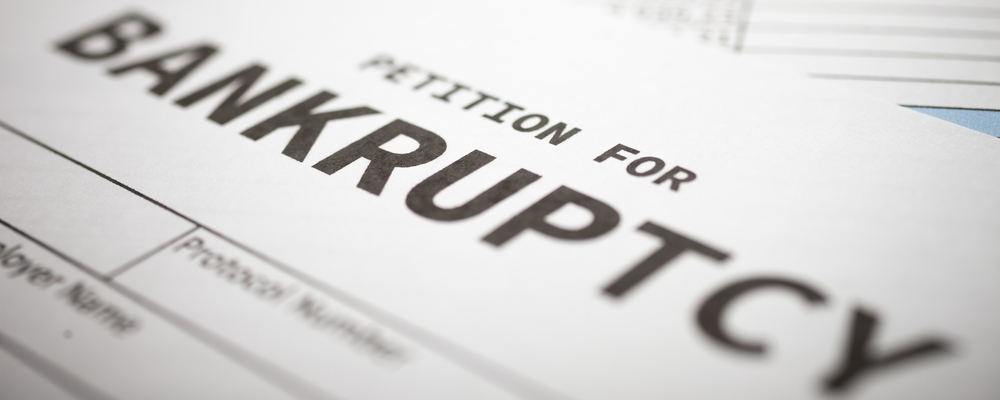 Experienced Bankruptcy Attorneys in Grapevine, Texas
When you are faced with overwhelming financial challenges, such as mounting debt and creditor harassment, you need professional legal guidance to determine how you can receive financial relief. If are considering bankruptcy in Grapevine, Texas, a knowledgeable and experienced attorney at Acker Warren P.C. can provide you with the guidance you need. With our understanding of the intricacies of bankruptcy law, we can make sure you take the right steps to eliminate your debts and receive a fresh financial start.
Two Main Types of Bankruptcy
Chapter 7 Bankruptcy: When a debtor files for Chapter 7, their non-exempt assets may be sold by a court-appointed trustee to pay off their creditors. However, here in Texas, you can make use of generous bankruptcy exemptions that will apply to most or all of the property you own. In fact, the vast majority of people who file for Chapter 7 bankruptcy in Grapevine will not be required to turn over any of their assets. Once your eligible debts are discharged, you will no longer be obligated to repay them.
Chapter 13 Bankruptcy: In this type of bankruptcy, a debtor will create a repayment plan under which they will make monthly payments over three to five years. If you opt for Chapter 7, you may be able to eliminate unsecured debts after completing your repayment plan, and you can also catch up on the amounts owed on secured debts, such as missed mortgage payments.
It is important to note that not all types of debt can be discharged through bankruptcy. For example, student loans and child support obligations generally cannot be eliminated. Your attorney can advise you on how different types of debts will be addressed and how you may be able to become current on debts that are past due.
Why Choose Acker Warren P.C. to Help With Your Grapevine Bankruptcy Case
Extensive Experience in Bankruptcy Law - Navigating through the complex realm of bankruptcy law requires experience that only a seasoned bankruptcy attorney possesses. Our team consists of highly skilled lawyers who have comprehensive knowledge of federal and state laws concerning bankruptcy proceedings in Grapevine, Texas. We stay updated on changes within this field to ensure that we offer accurate information tailored to your specific needs. By retaining our services, you gain access to invaluable experience built on years of handling bankruptcies for individuals and businesses alike.
Personalized Approach - Every person or business facing financial difficulties has unique circumstances. Cookie-cutter approaches to debt-related issues seldom produce favorable results. At Acker Warren P.C., we offer personalized attention to every client. Our initial consultations allow us to gather the necessary information while providing you with an opportunity to discuss specific concerns or goals regarding your case. This enables us to develop a strategy designed solely for you, ensuring that you will be able to receive the debt relief you need.
Trustworthy Legal Team - When navigating sensitive financial matters, you need to be able to trust that your attorney will act in your best interests. Our proven integrity has earned us an excellent reputation among our clients, and you can rest assured that we will always advise you of the best steps you can take to protect your rights and resolve any issues you may encounter.
Experience Handling Complex Cases - Bankruptcy cases can often become quite intricate—especially those involving substantial assets, multiple creditors, or ongoing legal disputes. We have successfully handled numerous complex cases, and our lawyers are well-versed in dealing with the challenging scenarios that may arise during the bankruptcy process.
Efficient Legal Solutions - We understand the significant stress that accompanies financial hardship, and we strive to provide you with the legal help you need to resolve your case as quickly and efficiently as possible.
Attention to Detail - Filing for bankruptcy requires adherence to strict timelines established by law while ensuring that all legal requirements have been met. Our team will ensure that your bankruptcy documents will be completed accurately while avoiding unnecessary delays.
Contact Our Grapevine, TX Bankruptcy Attorneys Today
When you are seeking relief from overwhelming debt, choosing an experienced, reputable attorney is paramount for achieving optimal results. With our experience in bankruptcy law and our personalized attention and integrity, Acker Warren P.C. can confidently assist you throughout every stage of the process. With our help, you can resolve your financial issues and receive relief from your debts. Contact us or call us at 817-752-9033 to set up your free consultation.