Kennedale Bankruptcy Lawyer
Kennedale Bankruptcy Attorney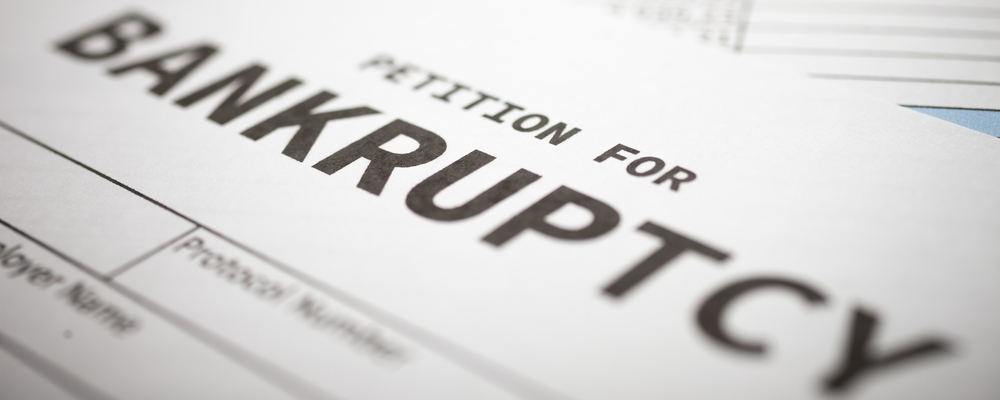 Compassionate Kennedale Bankruptcy Help Near You
Financial difficulties can be overwhelming, and they can cause significant stress. When you are dealing with insurmountable debt, and you have no viable means of repayment, bankruptcy may offer a solution. Through bankruptcy, you may be able to eliminate or restructure your debts, giving you the chance to start over financially. By seeking bankruptcy protection, you can work toward resolving your financial burdens, and you can regain control over your economic future. At Acker Warren P.C., we can help you determine whether bankruptcy is right for you, and we can make sure you follow the correct legal procedures as you seek debt relief.
Chapter 7 Bankruptcy
Chapter 7 bankruptcy, often referred to as "fresh start" bankruptcy, may be an option for individuals and small businesses that are ceasing operations. This type of bankruptcy allows filers to discharge most of their unsecured debts, which may include credit card bills, payday loans, personal loans, medical bills, and unpaid utility bills.
To qualify for relief through Chapter 7 in Kennedale, individuals must pass a means test that will compare the income they currently earn to the median income of comparable Texas households. If your income falls below this threshold, you may be eligible for Chapter 7 relief. However, even if you earn more than the median income, your expenses and disposable income may be considered, and you may meet the criteria to file for Chapter 7.
In a Chapter 7 case, a court-appointed trustee will review the assets you own and determine if any non-exempt property can be liquidated to pay some of what is owed to your creditors. While the potential loss of your property may seem to be a concern, you should know that cases in which Chapter 7 filers are required to turn over any assets are very rare. When you complete a Chapter 7 bankruptcy, you can typically discharge your qualifying debts within six months or less. At Acker Warren P.C., our team can discuss all of the potential outcomes that can result from filing for Chapter 7 bankruptcy, and we will work with you to ensure that your debts can be discharged successfully.
Chapter 11 Bankruptcy
If you own a business in Kennedale that is facing substantial debt, Chapter 11 bankruptcy may help you address your financial issues while ensuring that your business can continue operating. Chapter 11 allows businesses to reorganize their debts and create a comprehensive plan for repayment while staying in operation.
Under Chapter 11, the business becomes a 'debtor-in-possession,' meaning it remains in control of daily operations while working towards reorganization. The court may appoint a trustee to oversee the process or assist with creating a viable plan. Chapter 11 plans typically involve negotiating new payment terms with creditors, reducing debt balances, and potentially even selling off certain assets. While this form of bankruptcy can be time-consuming and complex, it may provide you with an opportunity to regain your financial footing without completely closing down your business.
Chapter 13 Bankruptcy
If you are an individual resident of Kennedale who has regular income but is struggling to repay debts such as mortgage arrears or car loans, filing for Chapter 13 bankruptcy might be beneficial for you. This type of bankruptcy allows individuals to restructure their debts by creating an affordable three-to-five-year repayment plan.
In a Chapter 13 case, your monthly disposable income will be put toward repaying debts according to your court-approved repayment plan. Throughout this period, creditors are prohibited from taking collection actions against you as long as you make timely payments according to the agreed-upon schedule. Completing your repayment plan will allow certain debts to be eliminated completely, and it can also help you catch up on missed payments on your mortgage, auto loans, or other secured debts.
Consult With a Kennedale, TX Bankruptcy Attorney
If you are considering bankruptcy as a solution to your financial problems, it is crucial to speak to an experienced attorney who can help you make informed decisions about which type of bankruptcy is right for your unique circumstances. At Acker Warren P.C., our team of knowledgeable bankruptcy lawyers has helped numerous individuals and businesses in Kennedale and other nearby cities successfully make their way out of situations involving overwhelming debts. We understand that each case is different, and we will work closely with you to determine the best course of action while providing the legal support you need throughout the bankruptcy process.
To schedule a complimentary consultation regarding Chapter 7, Chapter 11, or Chapter 13 bankruptcy, or to learn more about your options for debt relief in Kennedale, please contact us at 817-752-9033.