Saginaw Bankruptcy Lawyer
Saginaw Bankruptcy Lawyers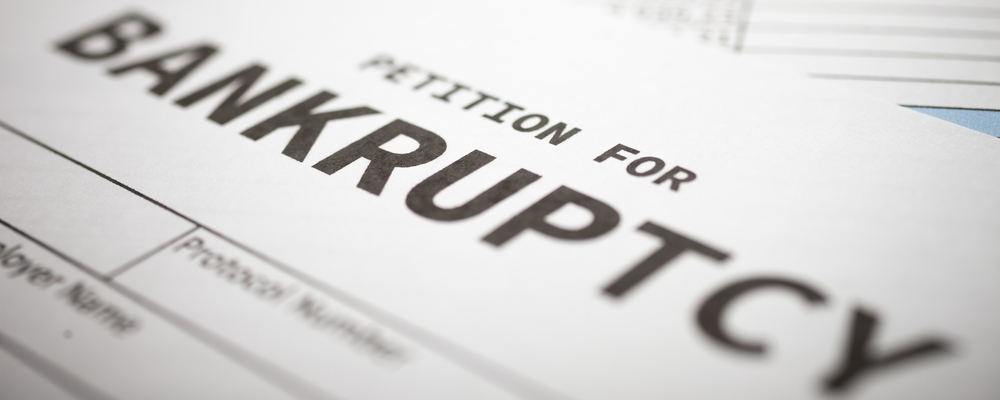 Providing Compassionate Bankruptcy Assistance Near Saginaw, Texas
Bankruptcy is often seen as a negative mark against a person, and the process of seeking debt relief can seem overwhelming. However, with the right guidance and support from an experienced attorney, bankruptcy can be approached in a positive manner that leads to financial recovery and a fresh start. When facing overwhelming debt and financial instability, bankruptcy may provide individuals and families with the opportunity to eliminate or restructure their debts, protect their assets, and regain control over their financial future.
The Basics of Bankruptcy
In simple terms, bankruptcy is a legal process that allows individuals or businesses who are unable to repay their debts to seek relief from some or all of those debts. The primary objective of bankruptcy is to provide individuals with an opportunity for debt forgiveness while ensuring fairness to a person's creditors. Options for bankruptcy include:
Chapter 7 bankruptcy - With this type of bankruptcy, also known as the "fresh start" bankruptcy, the debtor's non-exempt assets may be sold by a trustee appointed by the court, and the proceeds will be used to repay creditors. However, when you file for Chapter 7, a qualified attorney can help you take steps to protect your assets, and you will almost always be able to complete the bankruptcy process without the loss of any property. Most unsecured debts (debts not backed by collateral) such as credit card bills and medical bills can be discharged entirely through Chapter 7 bankruptcy. However, not all types of debts can be discharged under Chapter 7, including student loans and certain tax obligations.
Chapter 13 bankruptcy - If you have regular income but cannot fully meet your current debt obligations, Chapter 13 bankruptcy may be an option. This form of bankruptcy involves establishing a repayment plan that allows you to pay off your debts over three to five years while retaining ownership of your assets. Under this arrangement approved by the court, you make monthly payments based on your disposable income. By completing a repayment plan, you can have certain unsecured debts discharged, and you can also make up missed payments toward secured debts such as a mortgage.
The Role of an Experienced Bankruptcy Attorney
A skilled bankruptcy lawyer plays an invaluable role in guiding clients through the complex legal processes involved in seeking relief from their debts. At Acker Warren P.C., we have a deep understanding of federal and state bankruptcy laws, which vary depending on the jurisdiction. We can assist with:
Evaluating options and eligibility - When you consult with us, we will conduct a comprehensive review of your financial situation to determine if bankruptcy is indeed the best option for your specific circumstances. We will evaluate your eligibility for various types of bankruptcy based on factors such as income, assets, and debt amounts.
Filing documents and handling legal proceedings - The process of filing for bankruptcy can be overwhelming and time-consuming, but we can work with you to make this process much easier. We will assist with preparing all necessary documents accurately and efficiently. We also represent you during court proceedings, ensuring that all legal requirements are met while protecting your rights.
Protecting your assets - An essential aspect of any bankruptcy case involves determining what property can be exempted from liquidation. We understand the exemption laws specific to your jurisdiction, and we will strive to protect as many assets as possible, ensuring that you will have the financial resources you need in the future.
How Our Bankruptcy Attorneys Can Help
Hiring a lawyer from Acker Warren P.C. offers several advantages during your bankruptcy case, including:
Knowledge: We have an in-depth understanding of the complex laws that affect bankruptcy cases.
Experience: Our attorneys have handled numerous cases similar to yours, and we are fully prepared to address any issues you may encounter.
Guidance: Our skilled lawyers can help you navigate the bankruptcy process while offering support along the way.
Protection: Having representation protects you from harassing phone calls or other creditor actions once you file.
Improved outcomes: Studies have shown that individuals who have legal representation often achieve better results in their bankruptcy cases than those who do not work with an attorney.
Contact Our Saginaw, TX Bankruptcy Attorneys Today
If you are facing significant financial challenges, or if you are overwhelmed by mounting debts, seeking professional help can make all the difference between facing stress-filled years ahead or getting back on track towards financial stability. To learn more about bankruptcy options and how our experienced attorneys can help you, contact Acker Warren P.C. today for a complimentary consultation. We will thoroughly evaluate your situation, discuss the best steps forward, and help you through the process with compassion. Call us today at 817-752-9033.