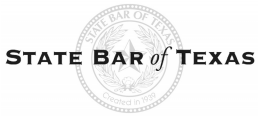 Arlington Bankruptcy Attorney
Arlington Bankruptcy Lawyers Serving Tarrant County
Are you facing mountains of debt that you cannot afford to pay? Does your phone ring constantly with calls from creditors looking to get paid? Is your home in danger of being foreclosed on? If the answer to any of these questions is yes, you need to know that you are not alone. Even better, solutions are available, and the team at Acker Warren P.C. is here to help. In many situations, filing for bankruptcy protection can provide relief from harassing creditors as you work toward getting a financial fresh start.
Attorneys Sean Acker and Brandon Warren formed Acker Warren P.C. with the goal of providing top-quality legal services to clients throughout the Dallas-Fort Worth Metroplex. With a primary focus on bankruptcy law, our team believes that legal excellence extends well beyond the inside of a courtroom. By building client relationships, delivering effective and prompt communication, and treating each client with dignity and respect, we have earned our reputation as a law firm that prioritizes our clients' needs. If you have questions about bankruptcy and how it might help you and your family, contact one of our experienced attorneys today.
Allow Our
Knowledge
& Experience
to Reduce
Your Stress
Contact the Arlington office of Acker Warren P.C. to get the help you need. Call 817-752-9033 today.

Bankruptcy
For many people, the idea of filing for bankruptcy is nearly unthinkable. After all, bankruptcy is only for those with failed businesses, right? Do not let misguided beliefs and inaccurate rumors keep you from getting the financial help you deserve when you need it most. At Acker Warren P.C., our lawyers have more than 20 years of combined bankruptcy law experience, and we have helped hundreds of individuals and businesses throughout North Texas seek protection under the U.S. Bankruptcy Code.

We will work closely with you to decide which type of bankruptcy is the best option for your unique situation. From there, we will help you file the necessary documents and remain at your side until the process is complete. Do not wait. Start working toward the fresh start you deserve.