Haltom City Bankruptcy Lawyer
Haltom City Bankruptcy Attorneys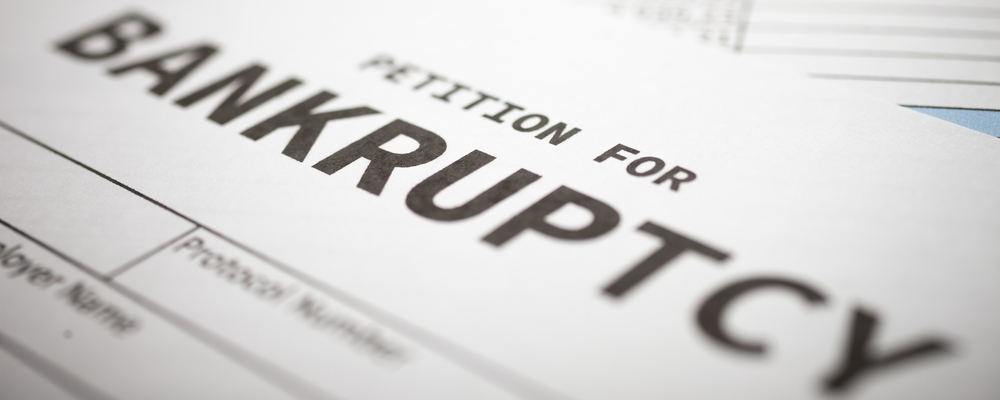 Trusted Bankruptcy Lawyers Serving Haltom City, Texas
At Acker Warren P.C., our team of experienced attorneys understands the stress and anxiety that can accompany financial challenges. If you find yourself overwhelmed by debt, or if you are struggling to make ends meet, bankruptcy may provide a solution to help you regain control of your finances and achieve a fresh start. With our comprehensive knowledge of bankruptcy law, we are dedicated to guiding people like you through the entire bankruptcy process.
An Explanation of Bankruptcy
Bankruptcy refers to a legal process designed to assist individuals or businesses that are burdened by overwhelming debt. This process aims to either eliminate or reorganize the debts owed by an individual or business entity. Bankruptcy is governed by federal and state laws, and it offers relief from unmanageable debt obligations.
In simple terms, bankruptcy allows borrowers to obtain financial freedom from certain types of debts while ensuring fair treatment for creditors involved in these transactions.
The Different Types of Bankruptcy
When considering bankruptcy as an option, it is important first to understand which type – or chapter – best suits your unique circumstances. Depending on your financial situation, you may choose one of the following options:
Chapter 7 bankruptcy (fresh start): This process involves the sale of non-exempt assets owned by an individual debtor, with the proceeds of these sales distributed among creditors. We evaluate each client's specific situation carefully before advising them on whether Chapter 7 is appropriate. The vast majority of individuals who file for Chapter 7 bankruptcy do not possess significant assets, and even if they do, these assets can often be safeguarded through the use of bankruptcy exemptions. In fact, it is highly likely that if you qualify for Chapter 7, all of your assets will be protected.
Chapter 13 bankruptcy (reorganization): Chapter 13 provides for an affordable repayment plan over a specified period, typically three to five years. This repayment plan allows individuals with regular income the opportunity to catch up on missed mortgage payments or discharge various types of unsecured debts without losing any assets. Our attorneys will assist you in formulating and proposing a comprehensive Chapter 13 reorganization plan that suits your financial needs.
Chapter 11 bankruptcy (business reorganization): Typically utilized by businesses, Chapter 11 bankruptcy involves creating a reorganization plan to manage existing debt while continuing business operations. Individuals with high-value assets or those exceeding certain income thresholds may also explore this option under specific circumstances where Chapter 7 or Chapter 13 is not ideal.
The decision regarding which type of bankruptcy to pursue can be complex. Our skilled attorneys will provide personalized guidance based on your unique situation, helping you make an informed choice that will allow you to achieve your financial goals.
Your Trusted Guides Throughout the Bankruptcy Process
Dealing with overwhelming debt can be emotionally taxing, and these situations can sometimes seem insurmountable. At Acker Warren P.C., we provide compassionate support as well as experienced legal counsel during this challenging time in your life.
The process of filing for bankruptcy involves multiple steps, including:
Evaluating your financial circumstances: Our experienced attorneys will conduct a thorough analysis of your financial situation and help determine whether bankruptcy is the best course of action for you.
Gathering necessary documentation: We will guide you through compiling all relevant paperwork required for the bankruptcy petition, such as proof of income, asset holdings, liabilities owed, tax returns, and other essential records.
Filing the appropriate forms: Once all necessary documents are collected and reviewed by our team, we will file them correctly with the local court responsible for overseeing bankruptcy matters.
Automatic stay: Upon filing, an "automatic stay" goes into effect. This legal order provides immediate relief from collection attempts by creditors while we work towards resolving your debts.
Creditors meeting and negotiations: As part of the process, you may attend a mandatory meeting with your appointed bankruptcy trustee where creditors can inquire about aspects of your case. Our attorneys will accompany you during this session to ensure the proceedings can be completed smoothly.
Final outcome and discharge: Upon successfully navigating the bankruptcy process in collaboration with our skilled attorneys, individuals can expect to receive a discharge – a court order releasing them from personal liability for specific types of debts. While not all debts are dischargeable through bankruptcy, our team strives to achieve the most favorable outcome given a person's individual circumstances.
Contact Our Haltom City, TX Bankruptcy Lawyers Today
If overwhelming debt burdens have left you feeling trapped and unsure about how to move forward, it is crucial to remember that there is hope. By working with the skilled professionals at Acker Warren P.C., you can navigate the complexities of bankruptcy law and explore options tailored specifically to meet your needs. We invite you to reach out today by calling us at 817-752-9033 or visiting our contact us page on our website so that we can schedule a free consultation promptly.