Southlake Bankruptcy Lawyer
Southlake Bankruptcy Lawyers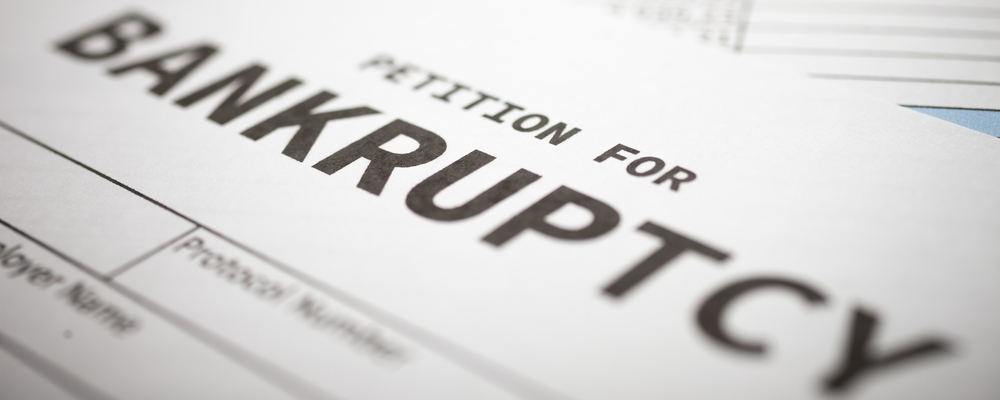 Navigating Financial Hardships With Our Tarrant County Bankruptcy Attorneys
In today's uncertain economic climate, many individuals, families, and businesses face overwhelming debt and financial hardship. If you find yourself struggling with unmanageable debts or facing the possibility of foreclosure or repossession, seeking the assistance of an experienced bankruptcy attorney can help you understand your options. In many cases, bankruptcy can provide you with a fresh start and much-needed relief.
Types of Bankruptcy
Chapter 7 Bankruptcy - This form of bankruptcy is designed to eliminate unsecured debts for individuals, providing them with a clean slate to rebuild their financial future. Under Chapter 7, individuals may be able to discharge credit card debts, medical bills, personal loans, past-due utility bills, and other types of financial obligations. An attorney experienced in Chapter 7 bankruptcy can guide you through the process of preparing your petition and supporting documentation while ensuring that you fully comply with all legal requirements. They will help protect your rights throughout the proceedings while advocating for your best interests before creditors and the court.
Chapter 13 Bankruptcy: If you have regular income but are unable to meet your current debt obligations due to unforeseen circumstances such as job loss or medical expenses, Chapter 13 bankruptcy may be an option worth considering. This type of bankruptcy allows individuals to reorganize their finances by creating a manageable repayment plan that will last from three to five years. A knowledgeable Chapter 13 bankruptcy attorney will work closely with you to develop an effective repayment plan tailored specifically to your needs. They will negotiate favorable terms on your behalf while protecting your assets.
Chapter 11 Bankruptcy: In situations where small businesses or large corporations face insurmountable debts, Chapter 11 bankruptcy offers a potential solution. This option enables businesses to reorganize their operations, renegotiate contracts, and develop plans to repay creditors while keeping the company running. A skilled attorney experienced in Chapter 11 bankruptcy can guide business owners through the complex process of developing a detailed reorganization plan. They will work diligently with a business's stakeholders and creditors to achieve consensus on debt repayment terms and ensure that a company has the best possible chance at recovering its financial health.
Loan Modifications and Foreclosure Defense
If you are facing impending foreclosure or are struggling with unaffordable mortgage payments, an attorney who understands how to address loan modifications and foreclosure defense can be your strongest ally. At Acker Warren P.C., we can help negotiate with lenders for modified loan terms or explore alternatives such as short sales or deeds in lieu of foreclosure.
Your attorney will assess your unique circumstances, review your loan documents thoroughly, and advocate for favorable outcomes on your behalf. By utilizing our legal knowledge, we can fight against unfair practices by lenders while protecting your rights throughout the process.
Addressing Other Debt-Related Legal Issues
Aside from bankruptcy and foreclosure defense matters, the knowledgeable debt relief attorneys at Acker Warren P.C. can assist you with various other related legal issues:
Creditor harassment: Your attorney will protect you from any unfair or unethical procedures followed by creditors who are seeking payment for overdue debts.
Garnishments: If wage garnishment is being threatened or has already been initiated due to outstanding debts, an attorney can intervene to protect as much of your income as possible according to the applicable laws.
Tax debt relief: Our attorneys may also help negotiate tax debt settlement options with local tax authorities or the Internal Revenue Service (IRS).
Contact Our Experienced Southlake, Texas Bankruptcy Attorneys
If you are burdened by debt and need legal guidance and protection in Southlake, the knowledgeable bankruptcy attorneys at Acker Warren P.C. are here to help. With years of experience, our compassionate team understands the stress and anxiety caused by overwhelming financial struggles. We can help you receive the relief you need.
Schedule a free, confidential consultation with one of our experienced attorneys today by calling 817-752-9033 or completing our contact form. During this initial meeting, we will analyze your specific circumstances, explain all available options to you clearly, and guide you toward the best course of action for achieving lasting debt relief.