Richardson Bankruptcy Lawyer
Richardson Bankruptcy Lawyers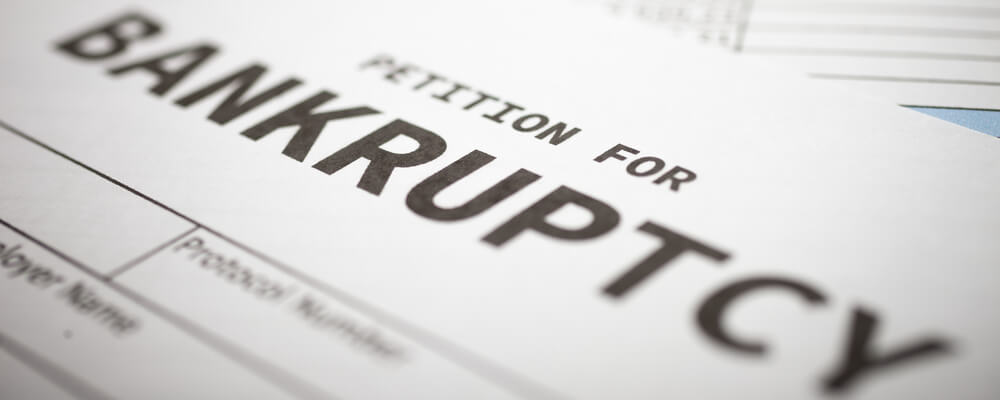 Texas Bankruptcy Attorneys Helping Clients Get a Fresh Start
When selecting a bankruptcy lawyer, it is crucial to choose a firm that has the experience, professionalism, and dedication needed to help you navigate the complex bankruptcy process. At Acker Warren P.C., we firmly believe that we are the right choice for your bankruptcy needs.
Forms of Bankruptcy
Chapter 13, Chapter 7, and Chapter 11 are different forms of bankruptcy that may be available for debtors in the United States. Each chapter has its own specific provisions and requirements, providing debtors with various options based on their financial situations.
Chapter 13 Bankruptcy is also known as the "wage earner's plan," and it is specifically designed for people who have a regular income and who can create a repayment plan to pay off all or part of their debts over time. By doing so, debtors will be able to keep valuable assets such as homes or cars. A crucial aspect of Chapter 13 is its ability to stop foreclosure proceedings if the debtor is at risk of losing their home due to loan defaults. The debtor can use their repayment plan, which will typically last from three to five years, to catch up on missed payments while remaining current on their mortgage.
Chapter 7 Bankruptcy is commonly known as a "fresh start," since it will allow most unsecured debts to be eliminated, giving the debtor the opportunity to move forward debt-free. Technically, bankruptcy laws require debtors to sell assets that are not exempted by federal or state law to repay creditors. However, most Chapter 7 filers possess few or no valuable assets. An adept lawyer can assist in safeguarding any assets owned by a debtor, ensuring that they will not be required to turn over any property they own. Chapter 7 is typically used by those who lack the ability to repay their creditors. To be eligible for Chapter 7 bankruptcy, a debtor must have an income below the state median, or they must pass a "means test" that shows they lack adequate disposable income to fund a successful Chapter 13 repayment plan. Unlike Chapter 13, filing for Chapter 7 does not offer a chance to make up missed mortgage payments, making it unsuitable for homeowners who are seeking to avoid foreclosure. However, other secured assets such as cars may still be protected if a debtor is up to date on loan payments and can exempt these assets under state or federal law.
Chapter 11 Bankruptcy pertains primarily to business entities (such as corporations and partnerships) seeking to restructure their finances while continuing operations rather than selling them entirely. A reorganization plan must be submitted and approved by creditors and the court.
Why Choose Acker Warren P.C.
Experience: Our team of bankruptcy lawyers has over 20 years of experience helping people and businesses in Texas find relief from debt. We have a deep understanding of the complex bankruptcy laws and regulations, and we have successfully guided clients through many bankruptcy filings.
Knowledge: Our lawyers keep pace with the latest developments in the legal field to provide our clients with trustworthy advice. We are highly successful in assisting our clients in attaining financial stability and debt relief.
Personal touch: At Acker Warren P.C., we recognize that each of our clients faces a unique financial situation. We devote time to listening to your concerns, understanding your goals, and creating a personalized plan to help you receive the debt relief you need. Our attorneys will assist you throughout the bankruptcy process, carefully outlining each step and empowering you to make informed decisions for your financial future.
Comprehensive services: Our bankruptcy services are tailored to meet your specific requirements. Whether you are considering Chapter 7 bankruptcy, Chapter 13 bankruptcy, or debt negotiation and settlement, we have the experience to help you navigate through the legal process. Our aim is to provide you with a new beginning and the chance to rebuild your financial future.
Empathetic support: We know that financial challenges can be daunting and stressful. Our team of understanding attorneys is available to assist you at every stage of your case. We will listen to your concerns, address your questions, and provide you with the advice and legal help you need to navigate the bankruptcy process with assurance.
Customer satisfaction: Our clients' satisfaction is our highest priority. We take pride in the positive feedback received from them and the successful outcomes we are able to achieve on their behalf. We endeavor to provide exceptional service and personalized attention for each client.
Contact Our Richardson, TX Bankruptcy Lawyers Today
If you are struggling with overwhelming debt and need to understand your options for relief, do not face this daunting situation alone. We are here to offer professional legal representation, helping you achieve debt relief and a fresh start. Please contact us online or call 817-752-9033 to schedule a free consultation and take the first step towards a brighter financial future.