Chapter 7 vs 13 Bankruptcy
Differences Between Chapter 7 and Chapter 13 Bankruptcy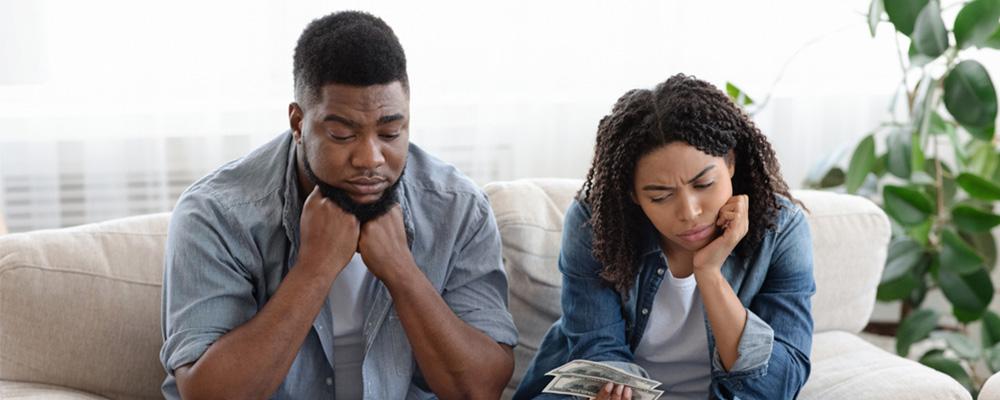 Bankruptcy Attorneys in Arlington, Texas
When you are in a situation where you are overwhelmed by debt, you may feel hopeless and scared. You have probably heard of bankruptcy, but as many people do, you might believe that bankruptcy is only for large companies or those who were once wealthy. The reality is that bankruptcy is a tool that, when used correctly, could offer a solution to your financial problems and get you on the path toward a better future. At Acker Warren P.C., we will help you explore your bankruptcy options and work with you in deciding which chapter is right for your situation.
Two Common Forms of Bankruptcy in Texas
The "chapter" of bankruptcy refers to the specific chapter of Title 11 of the United States Code—also called the U.S. Bankruptcy Code—that governs the particular type of bankruptcy in question. There are six different types of bankruptcy available, each with its own chapter number, but private individuals commonly choose one of just two: Chapter 7 or Chapter 13. Both chapters involve a legal process and formal filings that will wipe out your eligible debt, but there are several important differences between the two.
The attorneys at Acker Warren P.C. have more than 20 years of combined bankruptcy law experience. We will assist you in analyzing your situation and determining whether you qualify for Chapter 7, Chapter 13, or both. If you qualify for both, we will help you weigh your options and decide which one would best serve your long-term needs.
Chapter 7 vs. Chapter 13
Chapter 7 bankruptcy is the most common form of personal bankruptcy, and it is often known as "the fresh start" bankruptcy or "straight" bankruptcy. Depending on the type of debts involved, Chapter 7 may require the debtor to meet income guidelines, as it is primarily meant for those who truly cannot afford to pay down their debts any other way. In a Chapter 7 bankruptcy, a trustee is appointed to determine if the debtor has any assets that could be liquidated to resolve any of his or her debts. If so, the assets must be sold, and the proceeds are distributed to creditors. Most Chapter 7 filers, however, do not have any—or many—assets of value, and those that they do have can often be protected with the help of a qualified attorney.
Chapter 13 bankruptcy, by comparison, is often called a "reorganization" bankruptcy, and it is essentially a court-approved repayment program. In a Chapter 13 bankruptcy, the debtor must conduct a full analysis of his or her finances and present a plan to the bankruptcy court for repaying his or her debts over a period of three to five years. Certain debts like child support, employee taxes, mortgages, and auto loans take priority over unsecured debts like credit cards and medical bills. Often, a Chapter 13 repayment plan will allow the filer to repay only a percentage of unsecured debts, and the remainder will be discharged upon successful completion of the plan. There are debt limits in place for Chapter 13, but most individuals seeking bankruptcy protection fall under the limits.
Call 817-752-9033 for Help
To learn more about the differences between Chapter 7 and Chapter 13 bankruptcy, contact our office. Call 817-752-9033 for a free consultation with one of the attorneys at Acker Warren P.C. today. Our firm offers hope to clients throughout North Texas, including in Arlington, Fort Worth, Wise, Parker County, Tarrant County, and Dallas County.