When Can a Chapter 7 or Chapter 13 Bankruptcy Be Dismissed?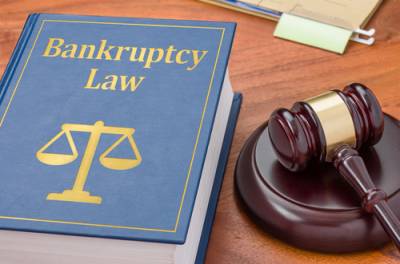 Being in debt can be a difficult experience, and debtors may not only face financial difficulties, but they may need to deal with harassment by creditors or concerns about foreclosure, repossession, or legal judgments. Filing for bankruptcy is often the best way to rectify these concerns, and the completion of the bankruptcy process will allow certain debts to be eliminated. However, debtors will need to be aware of the possibility that their bankruptcy case could be dismissed. By understanding why this might happen, debtors can take the proper steps to avoid any issues that could affect their ability to receive relief from their debts.
When Can a Chapter 7 Bankruptcy Be Dismissed?
Chapter 7 involves selling some of the debtor's assets in order to pay off creditors, and it allows debts to be discharged relatively quickly. A Chapter 7 case can be dismissed if the debtor fails to complete the required credit counseling, does not provide full and accurate financial information, or fails to appear at any court hearings or meetings with creditors. In addition, a case can also be dismissed if the debtor intentionally tries to hide assets or commits any type of fraud during the bankruptcy process.
When Can a Chapter 13 Bankruptcy Be Dismissed?
Chapter 13 is known as "reorganization bankruptcy" because it allows debtors to keep their property while reorganizing their debts into an affordable payment plan that will last for several years. A petition for this type of bankruptcy must include proof that the debtor has enough disposable income to make payments toward their debts over time. Therefore, if a debtor fails to comply with this requirement or fails to make payments on time under their repayment plan, then their case may be dismissed. In addition, the circumstances described above that may affect a Chapter 7 case may also lead to dismissal in a Chapter 13 filing.
Conversion From Chapter 13 to Chapter 7 or Vice Versa
If circumstances arise that could result in the dismissal of a bankruptcy case, a debtor may opt to convert their bankruptcy case from one type of bankruptcy to another. In many cases, a debtor may choose to convert a Chapter 13 bankruptcy into a Chapter 7 bankruptcy because they are unable to make payments in a repayment plan or will be unable to avoid the loss of their home. However, a Chapter 7 bankruptcy may also be converted to a Chapter 13 bankruptcy if it is determined that a debtor will not pass the means test or if it may be more advantageous to consolidate debts into a repayment plan.
Consequences of Bankruptcy Dismissal
When a bankruptcy is dismissed, all of the creditors listed in the petition will no longer be bound by the automatic stay that was put in place when the debtor filed their bankruptcy petition. This means that creditors will be able to resume collection activities immediately after dismissal. Creditors will be free to contact a debtor directly about collecting payments that are owed, and they may initiate legal action if necessary or take action to enforce legal judgments. To avoid these issues, debtors will need to determine how to respond to issues that could result in the dismissal of a case and take the correct actions to ensure that they can receive relief from their debts.
Contact Our Arlington Bankruptcy Attorneys
When filing for either Chapter 7 or Chapter 13 bankruptcy, it is important to understand that your case could potentially be dismissed under certain circumstances. Failing to meet your legal requirements or committing actions that may be considered bankruptcy fraud may cause your petition to be denied and dismissed by the court. At Acker Warren P.C., our experienced Dallas bankruptcy lawyers can provide invaluable guidance throughout the bankruptcy process, ensuring that you avoid any issues that could have negative effects on your case. Contact us at 817-752-9033 to set up a free consultation today.
Sources:
https://www.law.cornell.edu/uscode/text/11/1307
https://www.law.cornell.edu/uscode/text/11/707
https://thismatter.com/money/credit/bankruptcy/dismissal.htm