What Types of Debts Cannot Be Discharged?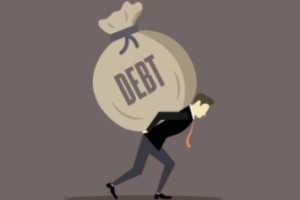 People who are seeking relief from debt have the option to declare bankruptcy. Depending on their overall financial situation, most individuals will file either Chapter 7 or Chapter 13 bankruptcies to stop debt collection and have their debts discharged. However, there are certain types of debts that cannot be discharged through the bankruptcy process, known as non-dischargeable debts. If you are overwhelmed with debt and considering filing for bankruptcy, even if the majority of your debt appears to be non-dischargeable, an experienced attorney can help you explore your options.
Texas Bankruptcy Non-Dischargeable Debts
There are several types of non-dischargeable debts, or debts that cannot be wiped out when you file for bankruptcy. These debts include:
Student loan debt – Student loan debt is often a source of significant debt. Loans which are government-funded or guaranteed educational loans are usually non-dischargeable. However, in cases where the debtor can show that repayment would cause them undue hardship, they may be dischargeable.

Divorce or family court-related debt – Debt that is owed as part of a divorce or family law court proceeding is also not dischargeable. This can include child support and alimony payments.

Tax liabilities and tax liens - Some tax liabilities are dischargeable, but others are not. This includes most federal, state, and local taxes, as well as any money that was borrowed on a credit card to pay those taxes.

Criminal fines and restitution – Any fines and financial restitution that were imposed after a criminal conviction must be repaid. This also includes debt from a personal injury case or death that resulted from driving while intoxicated (DWI).
During the bankruptcy proceedings, if a creditor files what is known as an adversary proceeding against the debtor, they may be responsible for paying debts that would otherwise be dischargeable. This occurs when the creditor believes the debt was acquired by fraud, theft, embezzlement, or a breach of fiduciary responsibility.
Contact a Fort Worth Bankruptcy Attorney
No matter what your financial situation, the experienced Dallas County bankruptcy lawyers at Acker Warren P.C. can provide assistance in your bankruptcy case. Even if you believe the majority of your debt may be non-dischargeable, bankruptcy can still be a useful tool. It can protect you from creditors and provide you with a way to pay off your debt. Call us today at 817-752-9033. We will discuss your options, develop a plan, and put you on a path back to financial freedom.
Source:
https://www.forbes.com/advisor/debt-relief/what-is-bankruptcy/