What Is the Means Test in Texas Bankruptcy Cases?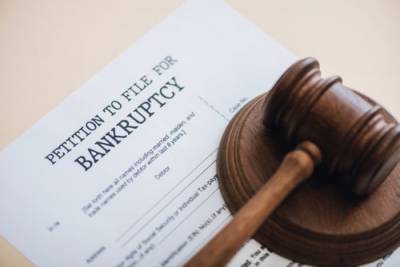 Debt can be a problem for many people, especially those who have suffered setbacks that have affected their income and financial resources, such as a serious illness that has limited their ability to work. Fortunately, bankruptcy can be an option for eliminating debts. When you file for bankruptcy in Texas, your case will be assigned to one of two chapters—Chapter 7 or Chapter 13. In order to qualify for Chapter 7, which will allow for the elimination of most debts within a few months after filing, you must pass the means test, which is a way of determining whether your income is low enough to allow you to file for this type of bankruptcy.
How Does the Means Test Work?
The means test is actually quite simple. First, your income is calculated by taking your total household income from the past six months and averaging it out to determine your monthly income. This number will be compared to the median income earned by people in Texas, and this amount will be based on the size of your household. For Texas bankruptcy cases filed after May 15, 2022, the median income for a single person is $55,441, or $4,620 per month. For a married couple, the median income is $74,636, and higher median incomes will apply if a person or couple has children or if there are others who live in their household. If your income is below the median for your family size, you automatically qualify for Chapter 7 bankruptcy.
If your income is above the median, this does not necessarily mean that you will not qualify for Chapter 7. In these cases, your disposable income will be calculated by taking your average monthly income and subtracting different expenses. These include things like mortgage or rent payments, car payments and transportation expenses, utility bills, medical expenses, food and clothing costs, and other necessary expenses. After determining your disposable income per month, this will be compared with the total amount of debt you owe. Generally, if applying your disposable income toward your debts for five years would result in less than 25 percent of your total debts being repaid, then you will pass the means test.
If I Do Not Pass the Means Test, What Are My Other Options?
If you do not qualify for Chapter 7 bankruptcy, you may still be able to pursue a Chapter 13 bankruptcy. In Chapter 13 bankruptcies, debtors are given a repayment plan that lasts anywhere from three to five years. This repayment plan will allow you to repay creditors with the money that is left over after paying your living expenses. After the repayment plan has been completed, any remaining debt will be discharged.
Contact Our Fort Worth Bankruptcy Means Test Attorneys
If you are considering filing for bankruptcy in Texas, it is important to understand the means test and how it can affect your case. The good news is that even if you do not pass the means test, you may still be able to qualify for Chapter 13 bankruptcy. An experienced Wise County bankruptcy lawyer at Acker Warren P.C. can help you understand your options and make sure that you are taking advantage of all the protections that are available to you under the law. Arrange a free consultation today by calling 817-752-9033.
Sources:
https://www.law.cornell.edu/wex/means_test
https://www.justice.gov/ust/eo/bapcpa/20220515/bci_data/median_income_table.htm
https://www.uscourts.gov/sites/default/files/form_b_122a-2.pdf