Protecting Your Home: Strategies for Avoiding Foreclosure through Bankruptcy in Texas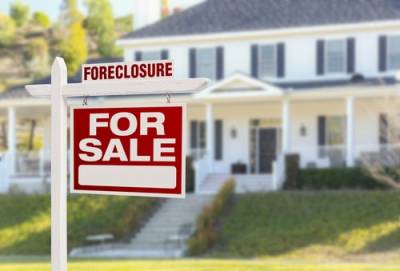 Facing the possibility of foreclosure can be an incredibly stressful and overwhelming experience. However, if you are a homeowner in Texas, legal avenues are available to help you protect your home and avoid foreclosure. While not every option is available to each person, knowing what is out there for resources is beneficial.
Understanding the Texas Homestead Exemption
In Texas, homeowners are fortunate to have strong homestead protections. The Texas Homestead Exemption safeguards a portion of the equity in your home from creditors. When filing for bankruptcy, this exemption can be instrumental in helping you retain your home. However, it is important to consult with an experienced bankruptcy attorney to ensure you understand the specific limits and requirements of the homestead exemption based on your unique circumstances.
Chapter 13 Bankruptcy
Chapter 13 bankruptcy is often an effective strategy for homeowners seeking to prevent foreclosure. This type of bankruptcy allows you to reorganize your debts and establish a repayment plan. By filing for Chapter 13 bankruptcy, you can halt the foreclosure process and develop a manageable repayment plan to catch up on missed mortgage payments over three to five years. Working closely with a bankruptcy attorney who can guide you through the Chapter 13 process and help you craft a feasible repayment plan that suits your financial situation is crucial.
It is important to understand that Chapter 13 bankruptcy works to keep your house only if you have enough income to make your current payment and pay off a portion of your arrears over the life of the plan.
Automatic Stay Protection
When you file for bankruptcy in Texas, an automatic stay goes into effect immediately, providing valuable legal protection. The automatic stay stops all collection efforts, including foreclosure proceedings, allowing you time to assess your options and work towards resolving your financial difficulties. It is essential to know that the automatic stay is not indefinite and can be lifted under certain circumstances. Therefore, acting promptly and seeking professional legal assistance is vital to navigating the bankruptcy process effectively.
Exempting Personal Property
In addition to protecting your home through bankruptcy, Texas law also allows for exemptions of certain personal property. These exemptions can help you safeguard essential assets such as your vehicle, household goods, and tools necessary for your occupation. Understanding and properly utilizing these exemptions can enhance your ability to recover financially while protecting your most valuable possessions.
Contact a Parker County Foreclosure and Real Estate Defense Attorney
Navigating the complexities of bankruptcy law can be challenging, but it provides a viable path for homeowners in Texas to protect their homes from foreclosure. By leveraging the Texas Homestead Exemption, considering Chapter 13 bankruptcy, utilizing the automatic stay protection, and exempting personal property, homeowners can pursue a fresh start while safeguarding their homes. Since each situation is unique, working with a Texas bankruptcy lawyer is important to see which step is the best approach for you. Call [[ title]] at 817-752-9033 to see your options.
Source: https://guides.sll.texas.gov/foreclosure
https://www.hud.gov/states/texas/homeownership/foreclosure