Negotiating Medical Debt with Hospitals and Providers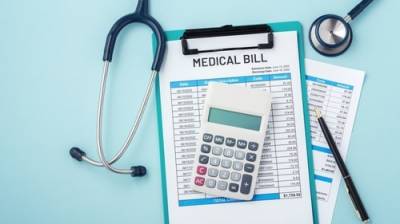 Managing healthcare expenses, as well as medical bills, can be difficult. But there are ways to decrease these expenses and potentially reduce your medical debt. Here are some important factors to consider when dealing with medical debt in Texas.
Understanding the Medical Bill
To avoid confusion, it is crucial to know why you are being charged in medical bills. These bills can contain complex codes and language that might not be familiar to you. You can ask for a detailed bill that explains the cost of each service. This can help you identify mistakes or repeated charges that you can question.
Insurance Verification
Ensure that your healthcare provider has all the correct insurance information. Miscommunications between the provider and the insurance company can sometimes result in charges that should have been covered. Review your insurance policy to understand what is covered, and cross-check it with your bill. This will help you identify any discrepancies that need to be addressed.
Know the Fair Market Price
Online tools, like the Healthcare Bluebook, let you search the average cost of different medical procedures in your area. Knowing the fair market price gives you leverage when negotiating with your healthcare provider.
Open a Line of Communication
Contact your healthcare provider's billing department. Explain your situation clearly and honestly, expressing your willingness to pay but discussing your financial constraints. Many hospitals have financial counselors who can assist you in this process.
Negotiate a Payment Plan
You can negotiate a monthly payment plan with your provider if you cannot pay the bill simultaneously. This can be a more manageable way to handle your medical debt. Providers often prefer steady repayment to sending your bill to collections. Many people do not realize that medical bills can be negotiated. Never be afraid to speak up and work with providers for a payment arrangement you can afford.
Apply for Financial Aid
Inquire about financial aid programs that the hospital may have. Texas law mandates certain hospitals to provide financial assistance to eligible individuals. Make sure to explore these options.
Keep Records of Your Billing Dispute
Documenting all communication with the healthcare provider regarding the billing dispute is important. This includes emails, letters, phone calls, and other correspondence. These records may be necessary if the matter goes to court.
Contact a Fort Worth Medical Debt Lawyer
Medical debt can be daunting, but there are avenues for negotiation. Remember that staying informed is crucial, asking questions and seeking professional advice when needed. Every situation is unique. Working with a Texas bankruptcy attorney can help you navigate this journey. Call Acker Warren P.C. at 817-752-9033 for a no-obligation, free consultation.
Source:
https://guides.sll.texas.gov/debt-collection/medical-debt