Navigating Payday Loan Disputes in Texas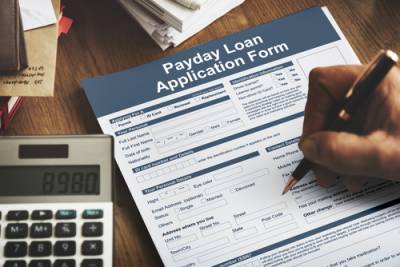 Payday loans are a prevalent form of short-term borrowing in Texas, often sought after due to their ease of access and quick approval process. However, disputes can arise, and understanding your rights and seeking legal help can be crucial in resolving such issues.
Texas Payday Loan Regulations
Key regulatory bodies and laws governing payday loans. In Texas, payday loans are regulated by the Texas Office of Consumer Credit Commissioner (OCCC) and the Texas Finance Code. The OCCC enforces state laws and ensures lenders comply with the regulations designed to protect borrowers.
Borrower's rights under Texas law
Under Texas law, payday lenders must hold a valid license and adhere to the following restrictions:
The maximum loan amount is 20% of the borrower's gross monthly income.
Payday loans cannot be rolled over more than three times.
Lenders must provide a written agreement disclosing fees, interest rates, and payment schedules.
Limitations on payday loan practices
Payday lenders are also subject to limitations in Texas, including caps on interest rates and fees. Texas law prohibits lenders from charging more than 10% interest on payday loans, though some exceptions may apply. Also, lenders are prohibited from engaging in aggressive or deceptive collection practices.
Identifying Payday Loan Disputes
Some common payday loan disputes in Texas include:
Excessive interest rates and fees - Lenders charging more than the legally allowed limit.
Unfair collection practices - Harassment, threats, or misleading information from lenders or collection agencies.
Unauthorized withdrawals from bank accounts - Lenders withdrawing funds without proper authorization or notice.
Warning signs of a predatory lender
Be cautious of lenders who:
Fail to provide clear, written agreements.
Do not disclose fees and interest rates upfront. Pressure borrowers into taking out loans or refinancing.
Steps to Take When Facing a Payday Loan Dispute
Communicating with the lender
Begin by contacting the lender to discuss the dispute and attempt to resolve it. Keep a record of all communications, including dates, times, and the content of the conversations.
Filing a complaint with regulatory bodies
If the lender does not resolve the issue, consider filing a complaint with the Texas OCCC. This agency investigates consumer complaints and takes appropriate action against lenders who violate state regulations.
Documenting all communications and transactions
Keep detailed records of all transactions, communications, and dispute-resolution attempts. These documents will be valuable when seeking legal help.
Contact a Houston Bankruptcy Lawyer Today
Acting quickly in payday loan disputes is crucial to protect your rights and interests. Working with a Fort Worth, TX payday loan attorney can help navigate the dispute process. Call Acker Warren P.C. at 817-752-9033 to get started and take the first step to protect your rights. We can set up your appointment virtually or in person with a fast turnaround time.
Sources:
https://www.ustatesloans.org/law/tx/
https://guides.sll.texas.gov/payday-loans