Fighting Wrongful Foreclosure in Texas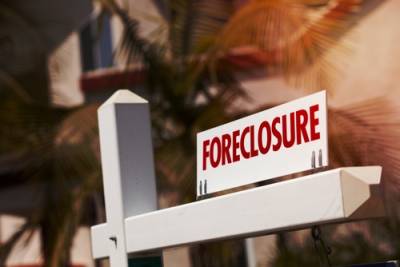 If you are a homeowner facing foreclosure in Texas and believe the proceedings against your property are wrongful or invalid, there are legal strategies you can pursue to contest the process and protect your rights. A Texas lawyer can help you with the steps on how to do this.
Common Grounds for Wrongful Foreclosure Claims in Texas
Homeowners may have a case to challenge a foreclosure based on procedural defects by the mortgage holder or servicer, such as:
Failure to properly provide notice of default and intent to accelerate as required by Texas statute
Not adhering to statutory timelines for filing notice with the county clerk
Initiating foreclosure proceedings while a loan modification or repayment plan is pending
The party initiating foreclosure does not have clear legal standing or authority to foreclose
Additional grounds include scenarios where the mortgage holder:
Makes excessive fee or penalty demands not permissible under the original loan terms
Refuses to accept mortgage payments lawfully tendered by the borrower
Breaches the terms of the mortgage agreement
Engages in predatory, deceptive, or discriminatory lending practices
Seeking a Temporary Restraining Order to Halt the Foreclosure
If you have evidence supporting wrongful foreclosure, work quickly with a foreclosure defense attorney to file a lawsuit petitioning the court for injunctive relief. Request a temporary restraining order (TRO) from the judge to immediately halt the foreclosure sale proceedings while the validity of the lender's case is litigated. This helps prevent improper foreclosure and preserves home ownership.
Proving Wrongful Foreclosure and Getting Compensation
You will need to work quickly with your attorney to pull together documentation establishing grounds for wrongful foreclosure based on violations by the lender. Having complete records of communications with the lender and payment history is key. If wrongful foreclosure can be proven, Texas courts have the power to award monetary damages to the homeowner and impose sanctions on the mortgage holder for abuses. In some cases, forced sales can even be unwound.
Avoiding Future Repercussions
Even if the foreclosure is deemed wrongful, the underlying mortgage debt obligation still remains. Develop an effective legal case strategy focused on keeping the home and rectifying damages, not just temporarily delaying inevitable foreclosure. Your lawyer can help strategically fight improper foreclosure while protecting your long-term interests in Texas.
Contact a Fort Worth, TX Foreclosure Attorney
The thought of losing your home can be scary. It is even more overwhelming when you know the foreclosure process is not being done legally. A Parker County, TX foreclosure lawyer can help you fight for your rights strategically and work to save your home. Call Acker Warren P.C. at 817-752-9033 for a free consultation.