Chapter 7 vs Chapter 13 Bankruptcy: What is the Difference?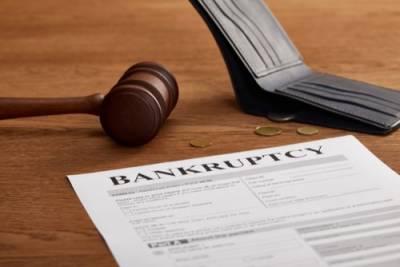 Bankruptcy is a legal process that gives individuals and businesses a fresh start by eliminating or restructuring their debts. If you are considering bankruptcy, you may have heard about Chapter 7 and Chapter 13 bankruptcy. While both types of bankruptcy provide debt relief, they significantly differ in how they work and who qualifies for each type. In this blog post, we will explore the differences between Chapter 7 and Chapter 13 bankruptcy to help you decide which one is right for you.
Chapter 7 Bankruptcy
Chapter 7 bankruptcy is also known as "liquidation" bankruptcy. It is designed for individuals with many unsecured debts, such as credit card debt or medical bills, and little or no assets. In Chapter 7 bankruptcy, a court-appointed trustee will sell any non-exempt assets you have to repay your creditors. However, many individuals who file for Chapter 7 bankruptcy do not have any assets that can be sold.
One of the critical benefits of Chapter 7 bankruptcy is that it is a relatively quick process. It typically takes about three to six months to complete, and in the end, most of your unsecured debts will be eliminated.
Chapter 13 Bankruptcy
Chapter 13 Bankruptcy, also called "reorganization" bankruptcy, is designed to help those with a consistent income who want to spread their debt payments over three to five years must be approved by the court before it can begin.
Chapter 13 bankruptcy provides many advantages, but perhaps the most significant is its capacity to provide debt relief while still enabling you to retain your assets. Plus, it can assist in helping make up for missed mortgage or car payments and halting home foreclosure or repossession.
Chapter 7 vs Chapter 13 Bankruptcy: Which One is Right for You?
The type of bankruptcy that is right for you will depend on your individual circumstances. If you have a lot of unsecured debt and little or no assets, Chapter 7 bankruptcy may be your best option. However, if you have a regular income and want to keep your assets while getting debt relief, Chapter 13 bankruptcy may be the better option.
It is important to note that not everyone qualifies for both types of bankruptcy. To qualify for Chapter 7 bankruptcy, you must pass a "means test" examining your income and expenses. If you make too much money, you may not qualify for Chapter 7 bankruptcy and must file for Chapter 13 instead.
Contact a Fort Worth Bankruptcy Attorney Today
Deciding to file for bankruptcy is a big decision, and it is essential to consult a knowledgeable bankruptcy attorney who can help you understand your options and guide you through the process. Contact one of our Dallas bankruptcy lawyers to see what you may qualify for. Call Acker Warren P.C. at 817-752-9033 to begin the process.
Sources:
https://www.uscourts.gov/services-forms/bankruptcy/bankruptcy-basics/chapter-13-bankruptcy-basics
https://www.uscourts.gov/services-forms/bankruptcy/bankruptcy-basics/chapter-7-bankruptcy-basics