Can Job Applicants Who Have Filed for Bankruptcy Obtain a Federal Security Clearance?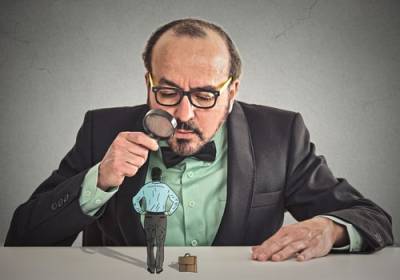 Per the requirements of Executive Order 12968, an applicant for security clearance must consent to the review of their financial records and consumer reports. As a result, when an applicant submits a security clearance application, those who are investigating their fitness for this access will see if the applicant has recently filed for bankruptcy. This can be a tough reality to swallow for someone who is eager to leave the consequences of their debt relief needs behind them.
There are so many benefits that bankruptcy filers experience when they take advantage of this personal debt relief opportunity. Yet, it is undeniable that filing for bankruptcy can lead to some challenges under certain circumstances too. For instance, while filing for bankruptcy is not likely to impact the outcome of an applicant's security clearance investigation, it could if aggravating circumstances apply to an individual's situation.
The Subjectivity of the Security Clearance Application Process
When individuals apply for employment within a federal government agency, they are generally subjected to a suitability determination in order to better ensure that they meet the criteria set forth in Executive Order 10450. This EO explicitly insists that those who are employed by the federal government must not only be loyal to the U.S., but they must also be trustworthy, of solid conduct and character, and they must be reliable.
This last concern – whether someone is reliable or not – may be called into question during a suitability determination and/or the security clearance application process if an individual has recently filed for bankruptcy.
There are a host of reasons why someone might file for bankruptcy due to circumstances that were totally or largely out of their control. For example, many people file for bankruptcy to get out from underneath the crushing weight of medical debt that may result from a serious accident or temporarily debilitating illness. It is unlikely that a security clearance application would be denied if someone had filed for bankruptcy as a result of medical debt, as this scenario does illustrate a lack of reliability. If, however, someone filed for bankruptcy primarily to cover their excessive gambling debts, this situation might be interpreted as a sign that the applicant does not currently possess the level of reliability necessary for security clearance access.
At its most basic, the security clearance investigation process aims to determine whether someone is fit to possess sensitive access. If an applicant's situation generally reveals them to be of upstanding character and good judgment, a bankruptcy filing for legitimate reasons will likely not bar them from receiving access. But, if a bankruptcy filing is illustrative of larger issues, it could conceivably be held against an applicant.
Contact a Knowledgeable Fort Worth Bankruptcy Lawyer at No Cost to Learn More
If you are concerned about the potential consequences of filing for bankruptcy, know that the dedicated Fort Worth, TX bankruptcy lawyers at Acker Warren P.C. are happy to answer your questions and clarify your options. Consider scheduling a free legal consultation by calling us at 817-752-9033 or connecting with our team via the contact page on our website. We look forward to speaking with you.
Source:
https://www.opm.gov/frequently-asked-questions/national-background-investigations-bureau-faq/investigations-process/can-i-lose-my-security-clearance-if-i-had-to-file-bankruptcy-in-the-past-year/
https://www.dni.gov/index.php/ncsc-how-we-work/ncsc-security-executive-agent/ncsc-executive-orders