Can I File for Bankruptcy During My Divorce?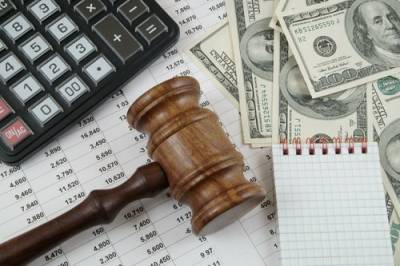 Divorce can be difficult enough in any situation, but there are some cases where large debts for one or both parties may lead to additional financial problems that will make it harder for a person to provide for themselves after ending their marriage. Fortunately, bankruptcy can provide an option for receiving relief from debts. However, if you are considering filing for bankruptcy during your divorce, there are a few things to keep in mind.
Debt Division During Divorce
Debts acquired during a couple's marriage (with some exceptions) will usually be split between the spouses during the process of dividing marital property. Depending on the extent of your debts and the other assets you own, you and your spouse may be able to work out arrangements for how to divide debts fairly. However, it is important to understand that if you have joint debts, such as a shared credit card account, you will both be responsible for repaying what is owed, regardless of the decisions you make during your divorce. If debts are allocated to one spouse, and that person fails to pay what is owed in the future, a creditor may take action to collect the amount owed from the other spouse. Because of this, it is often a good idea to determine your options for filing for bankruptcy while your divorce is still ongoing.
Filing for Bankruptcy Before Your Divorce Is Finalized
It may be possible for you and your spouse to file for bankruptcy together while you are still married. This is generally an option in Chapter 7 bankruptcy cases, and by including your joint debts in your bankruptcy filing, you can wipe out all of the debt that you owe, ensuring that you and your spouse will both have the necessary financial resources once your divorce has been completed. This can be a good solution for debts such as credit cards and medical bills, and it will prevent the possibility that one spouse may file for bankruptcy in the future, leading creditors to attempt to collect payments from the other party.
Filing for Bankruptcy After Your Divorce Is Finalized
If you are considering Chapter 13 bankruptcy, either because you do not qualify for Chapter 7 or because you wish to avoid the liquidation of certain assets, this is usually not a good idea prior to getting divorced. A Chapter 13 bankruptcy will involve the creation of a repayment plan that will last for several years, and in a joint bankruptcy, you and your spouse would both be required to make payments toward this plan even after getting divorced. In Chapter 13 cases, it is usually best to wait until the divorce is finalized and then seek debt relief by filing for bankruptcy. This may allow you to get your finances in order and make arrangements that will allow you to cover your ongoing expenses while also making payments toward your Chapter 13 repayment plan. It is also important to note that filing for bankruptcy after your divorce will not eliminate any requirements to pay child support or spousal support, and any missed support payments must be paid in full.
Contact Our Wise County Bankruptcy and Divorce Attorneys
Ultimately, deciding whether to file for bankruptcy during or after your divorce depends on a variety of factors, including your existing debts and assets, as well your future income-earning potential and any lifestyle changes you expect to experience post-divorce. The best thing you can do is consult with an experienced Parker County bankruptcy lawyer at Acker Warren P.C. to determine the options that are available to you. We can provide tailored advice about the best approach to take in your specific situation, and we will help you make an informed decision about when and how to proceed with filing for bankruptcy. Our goal is to help you find the best solutions that will allow you to maintain financial success going forward. Contact us at 817-752-9033 to schedule your free consultation today.
Sources:
https://www.experian.com/blogs/ask-experian/how-to-handle-bankruptcy-and-divorce-at-the-same-time/
https://www.txs.uscourts.gov/sites/txs/files/Bankruptcy_Family_Law_Paper.pdf