7 Common Myths and Misconceptions About Bankruptcy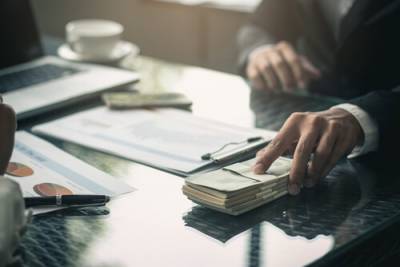 If you are struggling with debt, you may be looking at different options for getting your finances back on track, including filing for bankruptcy. However, you may have heard some things about bankruptcy that make you hesitant to file. It is important to get the facts before making any decisions about your financial future. There are a lot of myths and misconceptions out there about bankruptcy—and they deter many people from taking action when necessary. Here are some of the most common myths about bankruptcy, debunked:
Myth #1: Bankruptcy Will Ruin Your Credit Score
Truth: While a bankruptcy filing will stay on your credit report for seven to 10 years, this does not mean that your credit will be completely ruined. In fact, many people who file for bankruptcy see their credit scores increase within two years after their debts are discharged. If you are careful about using credit and make an effort to pay bills on time after your bankruptcy, you will most likely see your score continue to rise.
Myth #2: You Will Never Be Able to Get Credit Again if You File for Bankruptcy
Truth: While it may be more difficult to obtain new lines of credit right after a bankruptcy, it is certainly not impossible, and there are many lenders that can help people with bad credit get loans. In fact, many people who have filed for bankruptcy are able to get approved for credit within two years post-discharge. Once you start rebuilding your credit, you will likely find it easier to get loans at better interest rates.
Myth #3: Filing for Bankruptcy Means That You Are Financially Irresponsible
Truth: This is one of the most common misconceptions about bankruptcy. People may worry that because they are struggling financially, others will think that they are bad with money. The truth is, anyone can find themselves in a difficult financial situation. Job loss, medical bills, and divorce are just a few life events that can lead to significant debts and other financial struggles. Filing for bankruptcy does not mean you are a bad person; instead, it means you are facing difficult circumstances and need help.
Myth #4: Everyone Will Find Out if You File for Bankruptcy
Truth: Bankruptcy filings are in the public record, but that does not mean that others will find out about your case. Unless someone is specifically looking for information about your bankruptcy, they are not likely to come across it. Also, you will not be required to inform your employer that you are filing for bankruptcy, and you cannot be fired or demoted because you have sought debt relief.
Myth #5: Filing for Bankruptcy Means You Have to Give up All Your Assets
Truth: Depending on the type of bankruptcy you file, you may or may not be required to turn over certain assets. Chapter 7 bankruptcy is known as "liquidation bankruptcy," and some assets may be seized and liquidated to repay creditors. However, several different types of assets are exempt from liquidation based on the laws of the state where bankruptcy is filed, and in many cases, debtors are able to complete "no-asset" bankruptcies in which all of their assets are exempt. In a Chapter 13 bankruptcy, you will not be required to turn over any assets.
Myth #6: You Can Only File for Bankruptcy Once
Truth: While you will not be able to file for bankruptcy immediately after completing a previous bankruptcy, you will have the ability to file again after a certain number of years. After discharging debts through Chapter 7, you can file for a second Chapter 7 bankruptcy after eight years, and you can file for Chapter 13 after four years. After discharging debts through Chapter 13, you can file for a second Chapter 13 bankruptcy after two years, and you can file for Chapter 7 after six years.
Myth #7: Bankruptcy Is Too Complicated and Time-Consuming
Truth: The process of filing for bankruptcy may seem daunting, but with the help of an experienced attorney, it does not have to be overly complicated or time-consuming. Your lawyer can ensure that you compile the correct information, fill out the proper forms, and submit documents in court at the right times. In general, a Chapter 7 bankruptcy can be completed within four to six months. With a Chapter 13 bankruptcy, you will be required to make ongoing payments toward a repayment plan for three to five years. After completing the bankruptcy process, your debts will be discharged, allowing you to move forward successfully.
Contact Our Tarrant County Bankruptcy Attorneys
The decision to declare bankruptcy is not an easy one, but it can be one of the best choices you make as you determine how to address your debts and obtain financial relief. At Acker Warren P.C., we understand the challenges you are facing, and we will work with you every step of the way to ensure that you can complete the bankruptcy process as smoothly as possible. Contact our Arlington bankruptcy lawyers today at 817-752-9033 to set up a free consultation and learn about your options.
Sources:
https://money.usnews.com/credit-cards/articles/bankruptcy-myths-debunked
https://www.thebalancemoney.com/will-filing-bankruptcy-affect-your-job-4140677
https://www.nerdwallet.com/article/finance/how-often-can-you-file-bankruptcy