Avoiding Debt Traps with Payday Loans in Texas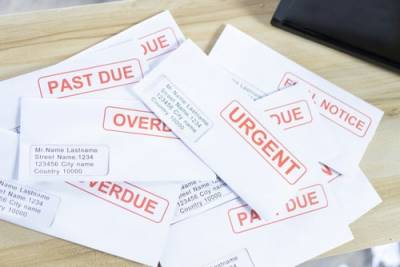 Fast cash needs may make payday loans look like a quick fix. But these short-term loans' high fees and interest rates can spell trouble for borrowers. Repaying on time gets harder when extra costs pile up, starting a debt cycle that is a struggle to escape.
What Rules Exist for Payday Loans in Texas?
Texas regulates payday lending but does not cap fees or interest. With no limits, costs can soar and make repayment within the loan term tougher for borrowers. Payday loans typically range from $100 to $1,000 and are due when the borrower's next paycheck arrives. Failing to repay on time can mean extra fees to extend the loan or taking out a new one to cover the old debt. This can quickly add up and lead to an unmanageable situation.
Seeing the Risks of Payday Loans
The steep fees and rates on payday loans can prevent borrowers from paying them off by the due date. This starts a cycle of borrowing and debt that's hard to break.
Look at this example: A $500 payday loan with a $75 fee must be repaid at $575 when it is due. If the deadline is missed, another $75 fee to extend the loan could raise the amount owed to $650, not including other charges or interest.
This cycle can repeat, with costs accumulating each time the loan rolls over. Borrowers end up paying far more than the original loan amount.
Alternatives to Explore Besides Payday Loans
If quick cash is needed, other short-term credit options may be less risky and cheaper than payday loans. A payday loan may seem like your only option, but you should consider other options first. There may be an option that will help you finally break free from the debt cycle.
Credit cards provide revolving credit for urgent expenses, with no interest if balances are paid off monthly.
Personal loans from banks or credit unions offer larger amounts at lower interest rates than payday loans, with longer repayment periods.
Credit counseling services can help create budgets, manage finances, and negotiate lower payments or interest rates with creditors.
Contact a Fort Worth Debt Relief Lawyer
If debt has become unmanageable, bankruptcy may be an option. Personal bankruptcy can help discharge debts to start fresh financially. People considering bankruptcy should seek the advice of a Parker County payday loan attorney who is experienced in advising clients on their financial options. Call Acker Warren P.C. at 817-752-9033 for a no-obligation free consultation.
Source:
https://statutes.capitol.texas.gov/Docs/FI/htm/FI.342.htm#342