Types of Student Loan Debt Relief Options Available in Texas and What to Do If You Were Denied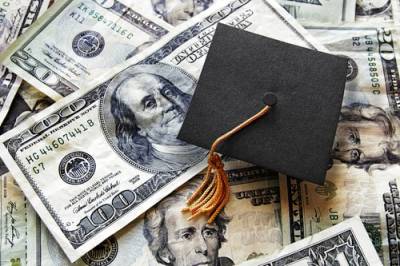 Student loan debt can be overwhelming and stressful, especially for those struggling to make monthly payments. Not to mention, when you are confident you qualify for student loan debt relief but cannot figure out why you got denied.
In Texas, several options are available to help individuals manage their student loan debts and get back on track. It is not uncommon to be wrongly denied when you apply for one of the topics. First, we will cover your options and then go over what you can do if you find yourself in this situation.
Income-driven repayment plans
Enrolling in an income-driven repayment plan is one of Texas's most popular options for student loan debt relief. These plans link your monthly loan payment amount to your income and can offer much-needed help for those having difficulty making ends meet. Income-Based Repayment (IBR), Revised Pay As You Earn (REPAYE), and Pay As You Earn (PAYE) are some of the different types of income-driven repayment plans available.
Loan forgiveness programs
You can also consider loan forgiveness programs as an alternative for relieving student loan debt. With these programs, you may qualify to have a portion of your debt forgiven after making a specific number of payments. Teacher Loan Forgiveness, Public Service Loan Forgiveness, and Income-Contingent Repayment are some of the most well-known loan forgiveness programs.
Deferment and forbearance
If you are experiencing a temporary hardship and cannot repay your loan, you can choose from two options: deferment or forbearance. Deferment lets you temporarily pause your loan payments, while forbearance allows you temporarily reduce or stop making payments altogether.
What if I was denied one of these programs even though I know I am eligible?
You may have grounds to appeal if you have been denied one of the above student loan debt relief options. You should start by contacting your lender or servicer and explain why you think they made an error denying your application. Depending on the circumstances, they may be willing to reconsider their decision. If not, then legal assistance may be necessary to help you navigate the appeals process.
Contact a Houston, TX Student Loan Debt Attorney
If you are struggling with your student loan debt or have received a denial letter for one of the above relief options, contact a Parker County debt lawyer. At Acker Warren, we can help you understand your legal rights and explore all of your available options for managing your student loan debt. Contact us today for a free consultation. Call Acker Warren P.C. at 817-752-9033 to take the first steps.
Sources:
https://studentaid.gov/manage-loans/lower-payments/get-temporary-relief/deferment
https://studentaid.gov/manage-loans/lower-payments/get-temporary-relief/forbearance