Grand Prairie Chapter 13 Bankruptcy Lawyer
Grand Prairie Chapter 13 Bankruptcy Attorney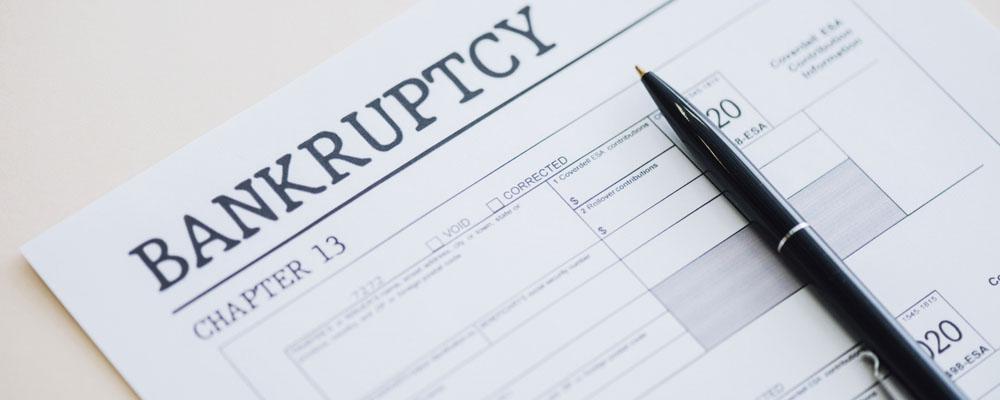 Exploring Chapter 13 Bankruptcy in Grand Prairie, Texas
Facing overwhelming debt can be incredibly stressful, and it can have a significant impact on your overall well-being. If you are struggling with financial obligations that you cannot afford to pay, bankruptcy may provide you with the relief you need. For individuals in Grand Prairie, Texas who do not qualify for Chapter 7 bankruptcy or who have substantial assets they want to protect, filing for Chapter 13 bankruptcy may be the best option.
Chapter 13 bankruptcy is a legal process that allows individuals to reorganize their debts into a manageable repayment plan over three to five years. Unlike Chapter 7 bankruptcy, Chapter 13 allows people with regular income to retain their property while repaying all or a portion of their debts through an approved payment plan.
The Benefits of Filing for Chapter 13 Bankruptcy
There are several reasons why someone might choose to file for Chapter 13 bankruptcy instead of pursuing other debt relief options. These include:
Protection from foreclosure: One significant advantage of filing for Chapter 13 bankruptcy is that it immediately stops foreclosure proceedings on your home. If you are facing the imminent threat of losing your house due to missed mortgage payments, filing for Chapter 13 instantly halts any foreclosure actions taken by your creditors. A Chapter 13 repayment plan may also help you make up missed payments and become current on your mortgage, ensuring that you will be able to maintain ownership of your home.
Avoiding repossession: Another benefit of Chapter 13 is the protection it provides against the repossession of vehicles or other property. If you are late on car payments or owe arrears on secured loans like furniture purchases or appliances loaned via installment plans, those items will not be seized by lenders as long as you can make arrangements to pay the amounts owed.
Reducing and consolidating debts: Chapter 13 will allow you to consolidate your debts into a single affordable monthly payment. Under the guidance of a trustee, you will develop a reasonable payment plan that takes into account your income and living expenses. This process may also allow you to reduce or eliminate certain types of debts entirely.
Protection against creditor lawsuits: When you file for Chapter 13 bankruptcy in Grand Prairie, Texas, an automatic stay goes into effect immediately. This means that creditors are prohibited from taking any further legal action against you regarding debt collection while the case is active. It provides relief from constant harassment by creditors as well as protection against potential lawsuits filed by creditors to collect the amounts owed.
Qualifying for Chapter 13 Bankruptcy
To qualify for Chapter 13 bankruptcy in Grand Prairie, TX, you must meet specific criteria outlined by federal bankruptcy laws. Some important requirements include:
Sufficient income: As mentioned earlier, to be eligible for Chapter 13 bankruptcy, you will need to demonstrate that you have regular income that will allow you to make consistent payments toward a repayment plan. Your income should be stable enough to cover your living expenses along with the proposed monthly payments.
Adequate debt level: You cannot have more than $2,750,000 of secured or unsecured debts as of the date when you file your Chapter 13 bankruptcy petition.
Debt priority: Your repayment plan must pay all priority debts in full, including domestic support obligations and most tax debts. With secured debts, you will need to make sure your plans provide creditors with at least the value of the collateral. Payments may be made toward unsecured debts such as credit cards or medical bills, but you will not be required to pay these debts in full.
Working With an Attorney for Your Chapter 13 Bankruptcy Case
Filing for Chapter 13 bankruptcy is a complex legal process that requires careful attention to detail and adherence to the court's rules and procedures. An experienced Chapter 13 bankruptcy lawyer can guide you through every step of the process, from determining your eligibility to creating a repayment plan that meets your needs and negotiating with creditors on your behalf.
At Acker Warren P.C., we will evaluate your specific circumstances, explain all available options, and help you determine if Chapter 13 bankruptcy is right for you. We will work closely with you to ensure that the bankruptcy process proceeds smoothly and efficiently. We can help you address any concerns that may arise during your case, and we will make sure you can receive the debt relief you need.
Contact Our Grand Prairie Chapter 13 Bankruptcy Attorneys Today
If you are struggling financially and believe that filing for Chapter 13 bankruptcy may be the best course of action for regaining control over your finances, do not hesitate to contact Acker Warren P.C. today. Our knowledgeable lawyers have extensive experience helping individuals and families in Grand Prairie navigate the bankruptcy process successfully. To schedule a complimentary consultation and discuss matters related to bankruptcy in Texas, contact us at 817-752-9033.