Arlington Debt Settlement Attorneys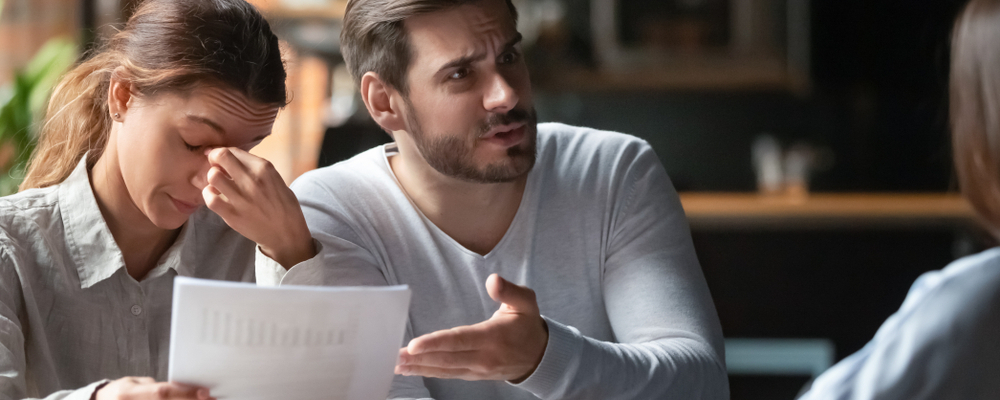 Lawyers in Tarrant County Helping You Fight Lawsuits and Negotiate with Debt Collectors
Dealing with debt collectors can be a daunting experience, especially when they persistently attempt to collect the amounts owed. In Texas, some laws protect consumers from abusive and harassing behavior by debt collectors. However, knowing your rights and having a solid defense strategy is essential for when the debt collectors come knocking. At Acker Warren P.C., we have the experience necessary to provide our clients with the legal representation required to defend and negotiate against debt collectors. With us, your rights will remain protected and respected throughout the process, and your best interests will be at the forefront of all conversations.
Defense Strategies When Fighting Debt Collectors in Texas
Debt collectors are notorious for aggressively pursuing action against consumers in Texas. As a result, you will need determined legal counsel on your side as you prepare to fight against debt collectors. Our attorneys can help you create a sophisticated legal defense strategy to ensure that you can be successful in your efforts against creditors. Defense strategies may include the following:
Request Validation of the Debt - The first step in defending against a debt collector is to have the debt validated. That the debt collector must provide evidence that you owe the debt and that they have the legal right to collect it. In Texas, you have 30 days from your first contact with the collector to request debt validation. If the debt collector cannot provide validation of the debt, they may not be able to collect it.
Assert Your Rights Under the Fair Debt Collection Practices Act (FDCPA) - The FDCPA is a law at the federal level designed to protect individuals from abusive and harassing behavior by debt collectors. Under the FDCPA, debt collectors cannot engage in practices such as calling you at unreasonable times, using profane or abusive language, or making false statements about the debt. If a debt collector violates this federal law, you may be able to sue them for damages.
Dispute the Debt - You may challenge a debt you do not believe you owe. If you dispute the debt, the debt collector must verify the debt before they can continue their collection efforts. This may buy you some time and give you some leverage in negotiations.
Please keep in mind that these defense strategies are not a one-size-fits-all approach. Depending on your circumstances, some of these strategies may work, and some may not. You and your attorney can decide what methods work for you in your case.
Tips for Negotiating Against a Creditor
Having a bankruptcy attorney by your side gives you the best chance at a favorable case outcome. Some tips for negotiating against a creditor include the following:
Know Your Rights Before Negotiating with a Creditor - Understanding your rights under Texas law is very important. This includes understanding the statute of limitations for debt collection, which is four years in Texas. If the debt is beyond the statute of limitations, the creditor may be unable to collect it.
Make an Offer - When negotiating with a creditor, making an offer that is reasonable and affordable for you is essential. This may include offering a lump sum or setting up a payment plan. Be prepared to provide documentation of your financial situation, such as pay stubs, tax returns, and bank statements.
Get Everything in Writing - Getting any agreements made with a creditor in writing is important. This includes the terms of any payment plan, the amount of the debt, and arrangements to stop collection efforts. By having everything in writing, you can protect yourself from future disputes, and this will give you evidence if the creditor violates any agreements.
Contact a Tarrant County Bankruptcy Attorney
At Acker Warren P.C., we understand how daunting the prospect of fighting against debt collectors can be. However, with our years of experience, you can feel confident that we will do everything possible to assist you in this time of need. For more information, contact us at 817-752-9033 for a free consultation.