Irving, TX Chapter 13 Bankruptcy Lawyer
Irving, TX Chapter 13 Bankruptcy Lawyer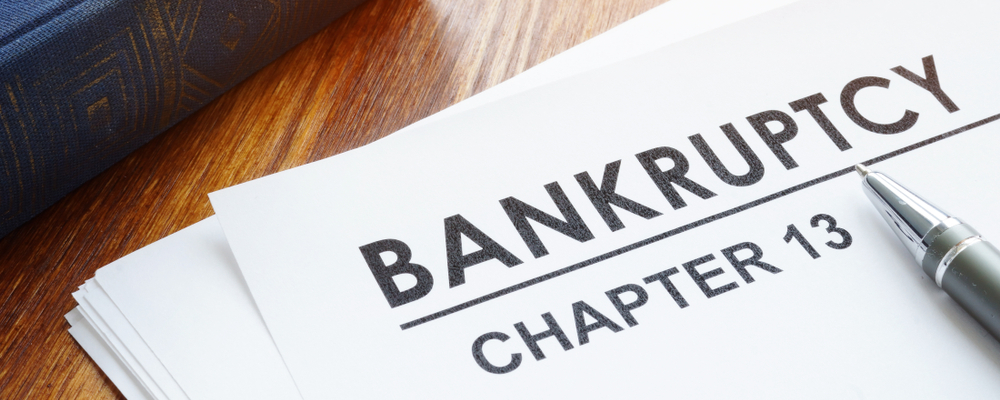 Defining the Best Bankruptcy Option for You
Are you drowning in debt and having a difficult time keeping up with your bills? If you are facing overwhelming financial challenges, filing for bankruptcy may be the solution you need to regain control of your finances and start fresh. However, navigating the complex world of bankruptcy law can be daunting, and it is crucial to have a knowledgeable and experienced legal team by your side to guide you through the process.
At Acker Warren P.C., our dedicated team of bankruptcy attorneys understands the stress and uncertainty that comes with overwhelming debt. We are here to provide you with the compassionate support and effective legal guidance you need to make informed decisions about your financial future. With our extensive experience and deep understanding of bankruptcy law, we have helped numerous families and individuals in Irving, Texas, successfully navigate the Chapter 13 bankruptcy process and achieve a fresh start.
Understanding Chapter 13 Bankruptcy
Chapter 13 bankruptcy, which is sometimes referred to as a "wage earner's plan," allows people who earn a regular income to set up a manageable repayment plan in which they will pay off a portion of the debts they owe over a period of three to five years. Chapter 13 bankruptcy stands in contrast to Chapter 7 bankruptcy, since it allows you to keep your property while restructuring your debts. It will also allow for any remaining unsecured debts to be discharged after your repayment plan has been completed.
Chapter 13 bankruptcy may allow you to:
Stop foreclosure proceedings and save your home
Prevent repossession of your vehicle
Stop wage garnishment
Consolidate and reduce your debts into one affordable monthly payment
Eliminate or reduce certain types of debts, such as credit card debts and medical bills
Chapter 13 bankruptcy provides a powerful tool that can help you regain control of your finances and establish a solid foundation for a brighter future. However, to ensure that your Chapter 13 bankruptcy will be successful, it is important to work with a lawyer who can address the unique issues that may play a role in your case.
How Our Firm Can Help With Your Chapter 13 Bankruptcy
At Acker Warren P.C., we have a proven track record of success in bankruptcy cases. We have helped many clients in Irving and the surrounding areas navigate the complexities of Chapter 13 bankruptcy. Reasons to choose our firm to represent you in your bankruptcy case include:
Comprehensive knowledge of bankruptcy law - There are numerous laws that play a role in Chapter 13 bankruptcy cases, and these complex laws are constantly evolving. Our team stays up to date with the latest changes in bankruptcy laws and regulations to ensure that we can provide you with the most accurate and effective legal advice. We have a deep understanding of the intricacies of Chapter 13 bankruptcy, and we can help you develop a customized repayment plan that fits your unique financial situation.
Personalized approach - We believe that every client deserves to have a legal representative who will attend to their needs and craft solutions that are based on their specific financial concerns. We will listen to your concerns, gain an understanding of your financial goals, and develop a strategy that is tailored to help you achieve success. Our team will guide you through every step of the Chapter 13 bankruptcy process, providing you with the support and guidance you need to make informed decisions about your financial future.
Strong negotiation skills - When it comes to discussing issues with creditors and addressing issues in bankruptcy court, having a skilled negotiator on your side can make all the difference. Our Chapter 13 bankruptcy attorneys have honed our negotiation skills over years of practice, and we will work tirelessly to secure the best possible outcome for you. Whether we are helping you negotiate a favorable repayment plan or taking steps to reduce the amount of debt you will be required to repay, we will fight for your best interests every step of the way.
Compassionate support - Financial difficulties can be emotionally challenging. Our team is committed to supporting you throughout the Chapter 13 bankruptcy process. We will be there to provide you with reassurance that your financial issues are being addressed correctly, and we will help you navigate this difficult time with confidence.
Proven results - Our track record speaks for itself. We have helped numerous clients in the Irving area successfully complete their Chapter 13 bankruptcy cases. Our clients' success is always our top priority, and we will work tirelessly to achieve the best possible outcome for your case.
Contact Our Irving, Texas Chapter 13 Bankruptcy Lawyers
If you are looking to reduce or eliminate your debts without being required to give up your home or other assets, Chapter 13 bankruptcy may be the ideal solution for you. At Acker Warren P.C., we can guide you through the bankruptcy process. We are here to provide you with the advice, attention, and support you need to achieve a brighter financial future. Contact us today at 817-752-9033 to set up your free initial consultation. Take the first step towards regaining control of your finances and starting fresh with the help of our dedicated Chapter 13 bankruptcy lawyers.