Dallas, TX Chapter 7 Bankruptcy Lawyer
Dallas, TX Chapter 7 Bankruptcy Lawyer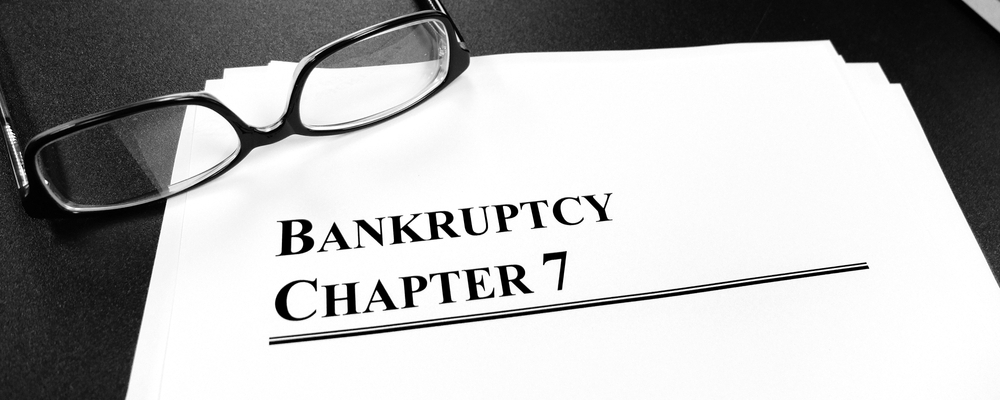 Navigating Chapter 7 Bankruptcy
For individuals who are overwhelmed by debt and seeking a fresh start, Chapter 7 bankruptcy can provide much-needed financial relief. Chapter 7 bankruptcy, also known as "fresh start" bankruptcy, allows debtors to eliminate certain types of unsecured debts and start anew. If you are considering filing for Chapter 7 bankruptcy in Texas, an experienced attorney at Acker Warren P.C. can help you understand the types of debts that may be discharged and the steps you will need to complete throughout the process.
Types of Unsecured Debts That May Be Discharged
Chapter 7 bankruptcy is specifically designed to address unsecured debts, meaning debts not tied to any collateral. Common types of unsecured debts that may be discharged through Chapter 7 bankruptcy include:
Certain types of tax debts (meeting specific criteria)

Past-due utility bills
Collection agency accounts
It is important to note that while Chapter 7 bankruptcy can eliminate many unsecured debts, it does not discharge certain types of debts, including student loans, child support, alimony, and most tax debts. However, even though specific debts may not be discharged, filing for Chapter 7 bankruptcy can still provide substantial relief by eliminating other debts and freeing up resources to address these non-dischargeable obligations.
Steps to Complete When Filing for Chapter 7 Bankruptcy
While filing for Chapter 7 bankruptcy can be a complex process, the experienced attorneys at Acker Warren P.C. can guide you through the necessary steps. Here is an overview of the typical process:
Evaluate your eligibility: To qualify for Chapter 7 bankruptcy, you must meet specific criteria, including passing the means test. The means test analyzes your income and expenses to determine if you have the means to repay your debts.
Complete credit counseling: Before filing for bankruptcy, debtors are required to participate in credit counseling with an approved agency. This counseling session provides an opportunity to assess your current financial situation and explore alternatives to bankruptcy.
Prepare and file your bankruptcy petition: With the guidance of an experienced bankruptcy lawyer, you will need to complete and submit a petition for bankruptcy, along with supporting documentation, to the appropriate court. This petition includes information regarding your income, expenses, assets, debts, and other relevant financial information.
Automatic stay: Upon the filing of your bankruptcy petition, a legal provision known as an automatic stay takes effect immediately. This stay serves as protection against various creditor actions, including collection efforts, wage garnishments, and lawsuits. It remains in force throughout the entirety of the bankruptcy process.
Meeting of creditors: During the bankruptcy process, you can expect to attend a crucial event known as the meeting of creditors. Referred to as the 341 meeting, this gathering typically takes place within a few weeks after the submission of your petition, and you will answer questions under oath from the bankruptcy trustee and any creditors in attendance. We will be present to guide you through this process.

Asset exemption: Under Chapter 7 bankruptcy, a trustee appointed for the bankruptcy process has the authority to seize and sell off certain assets in order to repay a portion of the debts owed. However, Texas has generous bankruptcy exemptions that protect many assets. It is very likely that you will be able to retain ownership of all of the property you own. We will help you understand which assets are exempt and ensure you retain as much property as possible.
Debt discharge: Once the necessary steps have been completed, and any remaining issues or objections have been resolved, the bankruptcy court will issue an order discharging your eligible debts. This discharge legally eliminates your obligation to repay those debts.
It is important to note that while Chapter 7 bankruptcy provides significant debt relief, it may also have an impact on your credit score and your financial future. However, for many people who are overwhelmed by debt, the benefits of Chapter 7 bankruptcy far outweigh the potential drawbacks. Consulting with our experienced Dallas bankruptcy attorneys can help you fully understand the implications of Chapter 7 bankruptcy, ensuring that you can make an informed decision about your financial future.
Contact a Dallas Chapter 7 Bankruptcy Attorney
If you are considering filing for Chapter 7 bankruptcy in Texas, it is crucial to seek the guidance of a skilled bankruptcy lawyer. At Acker Warren P.C., we have years of experience helping individuals navigate the bankruptcy process and obtain the financial relief they need. Our knowledgeable attorneys will work with you to evaluate your options, guide you through each step of the bankruptcy process, and ensure that you meet all requirements to eliminate your debts. To schedule a complimentary consultation, contact us at 817-752-9033. Let us help you achieve the fresh financial start you deserve.