Arlington Student Loan Debts Attorney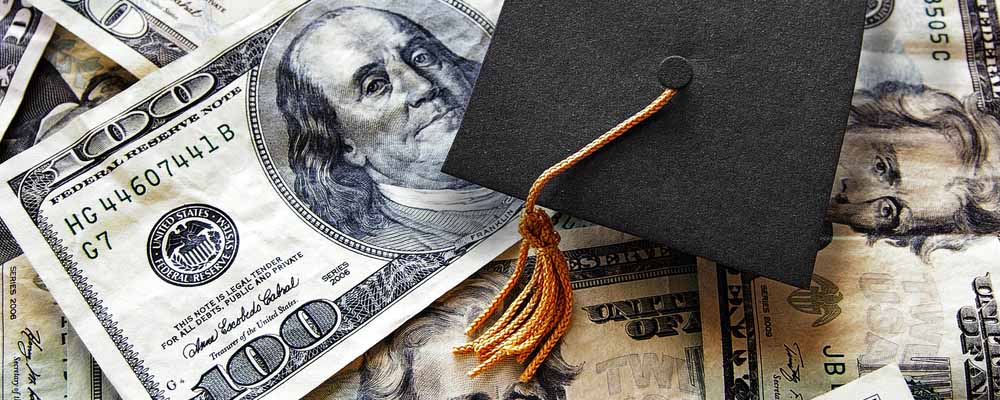 Lawyers for Addressing Student Loans Through Chapter 13 Bankruptcy in Tarrant County
Each year in the United States, millions of college-bound students borrow tens of billions of dollars to further their education. According to federal statistics, approximately $45 billion is given annually to post-secondary students in the form of student loans. Most students are eventually able to repay their student loans after graduating and entering the workforce, but for some, student loan debt can become overwhelming.
At the law firm of Acker Warren P.C. in Arlington, Texas, we work closely with individuals who are looking for student loan debt relief. In many cases, filing for Chapter 13 bankruptcy is the best course of action, and doing so can get you back on track with repaying your student loans. We are equipped to help prevent student loan creditors from garnishing your wages, placing levies on your bank accounts, and other collection efforts that could negatively affect your life.
Student Loans and Bankruptcy
Student loans have become practically a rite of passage in our society, as a college education has continued to take on increased importance in the job market. Students who attend private universities tend to take out larger loans compared to those at public universities or community institutions. As new graduates enter the workforce, they often do so with substantial student loan debt and the intention of paying the debt down over time. However, the amount that you borrowed for educational purposes has a direct impact on your credit rating and overall financial picture. If you start to struggle to meet your obligations, it can be very difficult to dig yourself back out again.
Many people believe that filing for bankruptcy will not help with student loan debt. This is because most student loans are generally not dischargeable in bankruptcy, which means that Chapter 7 bankruptcy will not help very much, if at all, with most student loan obligations. Through Chapter 13 bankruptcy, however, you can reorganize your debts and set up a payment plan that includes your student loans. It is important to keep in mind that you will still be responsible for any unpaid balances on your student loans once your Chapter 13 payment plan is complete.
Understanding the Bigger Picture
The attorneys at Acker Warren P.C. have more than 20 years of experience helping clients obtain student loan debt relief through bankruptcy. We understand that while most student loan debts are not dischargeable in bankruptcy, certain private education-related loans can be discharged. With this in mind, it is critical for you to know which of your debts can be discharged and which will survive the bankruptcy process before you make any decisions about filing. Our team will sit down with you and analyze your entire financial situation so that you can make an informed choice about bankruptcy and your long-term financial future.
Speak With an Experienced Bankruptcy Lawyer Today
For many people, student loan debt represents a substantial portion of their total debt, which makes them hesitant to even consider filing for bankruptcy. Do not make assumptions about whether bankruptcy can help your situation. Instead, contact the office of Acker Warren P.C. and get the truth about how you might benefit from filing for bankruptcy. Call 817-752-9033 for a free consultation and case review today. Our team serves clients in Arlington, Wise, Parker, Fort Worth, Dallas County, Parker County, Tarrant County, and throughout the surrounding areas.