Dallas Chapter 13 Bankruptcy Lawyer
Dallas Chapter 13 Bankruptcy Lawyer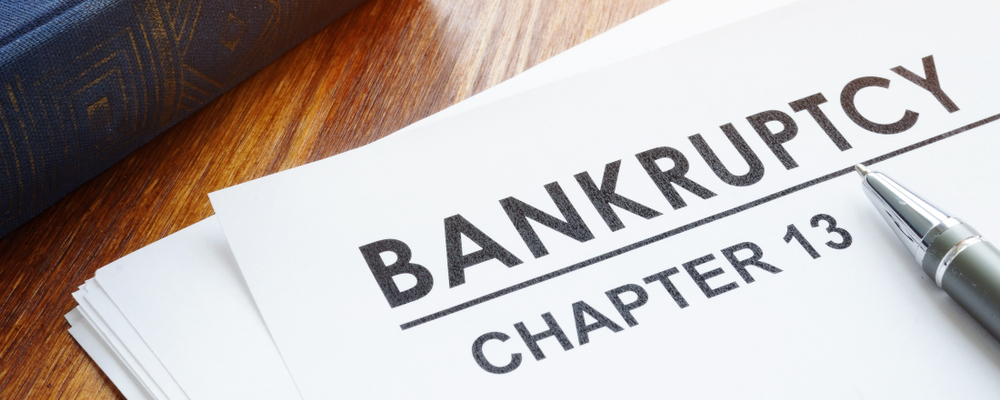 Filing for Chapter 13 Bankruptcy in Texas
If you are drowning in debt and struggling to make ends meet, filing for bankruptcy may be a viable solution. In Dallas, Texas, Chapter 13 bankruptcy is an option that can provide individuals with the opportunity to restructure their debts and regain control of their financial future. Unlike some Chapter 7 bankruptcy cases, Chapter 13 allows debtors to keep their property while making manageable payments over the course of several years.
Understanding Chapter 13 Bankruptcy
Chapter 13 bankruptcy is commonly known as a "reorganization" or "wage earner's plan." It is designed for individuals who have a steady income but are unable to pay off all their debts at once. This type of bankruptcy enables debtors to create a repayment plan based on their income and ability to pay back creditors over a period of three to five years.
Protection from Creditors
Upon filing for Chapter 13 bankruptcy in Dallas, automatic stay protection goes into effect immediately. This means that creditors must stop any collection efforts or legal actions against you. The automatic stay provides relief from harassing phone calls, wage garnishments, foreclosure proceedings, or repossession attempts by creditors.
Asset Protection
A fear many individuals have when considering bankruptcy is losing their assets. Fortunately, under Chapter 13, this concern can be put aside, as there is no requirement to turn over assets like homes or vehicles. In addition, a Chapter 13 repayment plan may allow you to get caught up on any missed payments on auto loans, home mortgages, or other debts. This can ensure that you will be able to avoid the potential loss of these assets in the future.
The Repayment Plan
One of the key components of Chapter 13 bankruptcy is creating a feasible repayment plan. With the help of our skilled bankruptcy law attorneys, we will work to create a plan that addresses your debts based on your disposable income and expenses.
Your disposable income is determined by subtracting your reasonable living expenses from your monthly income. Necessary living expenses include housing costs (mortgage or rent), utilities, food, transportation, healthcare, childcare, education costs for dependent children, and other essential household expenditures.
At Acker Warren P.C., our experienced Dallas Chapter 13 bankruptcy lawyers can guide you through this calculation process and help ensure all eligible expenses are taken into account so that your monthly payment amount remains manageable within your budget.
Prioritizing Debts
Chapter 13 repayment plans require prioritizing certain types of debts over others. Priority debts must be paid back in full during the course of the three to five-year repayment period. This includes obligations such as taxes owed to governmental agencies or child support arrearages.
Secured debts like mortgages or car loans must also be addressed under the repayment plan, but you may have more flexibility when addressing these debts when compared to priority debt payments. You may have options for reducing interest rates or extending payment terms depending on specific circumstances surrounding these secured assets.
Unsecured debts typically do not need to be repaid in full during a Chapter 13 bankruptcy unless you possess substantial disposal income after accounting for mandatory living expenses. Examples of unsecured debt can include credit card balances, medical bills, and personal loans. However, you may need to address any increases in these unsecured debts over time. At Acker Warren P.C., our team can strategically negotiate with creditors to make sure these debts will be addressed correctly during your repayment plan.
Confirmation of the Plan
After your attorney has helped you create the proposed repayment plan, it must be submitted to the bankruptcy court for approval. The judge will review the plan and ensure that it meets all legal requirements set forth in bankruptcy law. Once approved, you will begin making regular payments to a court-appointed trustee who will distribute funds among your creditors according to the terms of your repayment plan. After you complete your repayment plan, unsecured debts that have not been fully paid off may be discharged, allowing you to move forward while making use of the additional financial resources available to you.
Contact Our Dallas Chapter 13 Bankruptcy Attorneys
If you are overwhelmed by debt and seeking relief through Chapter 13 bankruptcy, our team at Acker Warren P.C. is here to help. As experienced bankruptcy attorneys serving clients throughout Dallas and the surrounding areas, we understand how difficult your life can be when you are struggling financially. We are committed to providing personalized guidance and compassionate support throughout every step of the bankruptcy process. Our goal is to help you regain control over your finances while protecting what matters most: your assets and financial well-being. To learn more about how our Dallas Chapter 13 bankruptcy lawyers can assist you on your path toward financial stability, contact us today at 817-752-9033 and schedule a complimentary consultation.