Acker Warren, P.C., Relaunches Fresh Start Scholarship
Acker Warren, P.C., Relaunches Fresh Start Scholarship
December 2022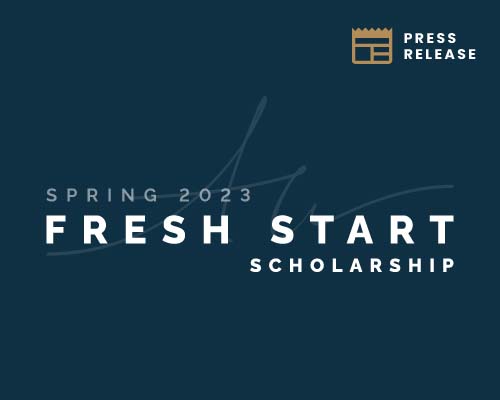 Acker Warren, P.C., is excited to announce the relaunch of its Fresh Start Scholarship. The firm first launched the Fresh Start Scholarship in the 2022 Fall Semester. The $1,000 scholarship is offered twice a year, in the fall and spring semesters, to one deserving college freshman.
The Fresh Start Scholarship is intended to help deserving first-time college students obtain the fresh start they need by getting a college education. Acker Warren, P.C., a bankruptcy-focused practice, is dedicated to helping individuals and families start again with a clean slate. The firm hopes that in offering this scholarship, it will help to provide a student with the education necessary to build a better life.
The next winner of the Fresh Start Scholarship for the Spring 2023 Semester will be announced in January. Applicants have been asked to respond to the prompt, "How will obtaining a college education help you to start fresh? How does starting fresh benefit you, and what may be some of the drawbacks?" in an essay of 500-1,000 words. Applicants are evaluated based on their responses.
Eligible soon-to-be college freshmen may view the full requirements and submit an application for the Fall 2023 Semester by visiting: https://www.ackerwarren.com/scholarship
About Acker Warren, P.C.
Acker Warren, P.C., is a law firm based in Arlington, Texas. The firm focuses on bankruptcy and the issues surrounding it. The firm believes in fresh starts and is dedicated to helping families and individuals begin their financial life again with a clean slate.
To learn more about Acker Warren, P.C., please visit: https://www.ackerwarren.com/